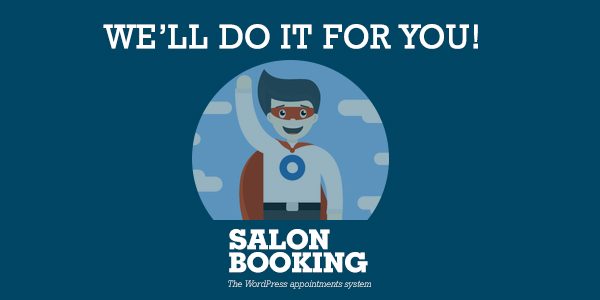 We try to provide you a plugin easy to use, bug free and compatible with the major themes and plugins on the market but in some isolated cases you would need the help of a skilled person to fix some problems for you.
In this case you can consider to hire us.
What kind of requests can be submitted?
– Salon Booking general setup
– Salon Booking advanced booking rules
– Salon Booking / current theme CSS conflicts fix
– Onsite issues debug not present on official Salon Booking test websites