Mailchimp Integration add-on allows you to connect Salon Booking System to your Mailchimp account in order to collect the email address of your customers during the booking process.
The setup is quite simple:
– Install and activate Mailchimp Integration add-on
– Inside the Salon Booking System back-end menu you'll see a new item called "Mailchimp"
– Following the link  under the "API Key" field you'll be redirected to your Mailchimp account to create a new API KEY
– Copy&Paste it inside the API KEY field and click on "Update Settings"
– Select the list where the email address should be added
– Customize the mailing list check-box label
– Click "Update settings" again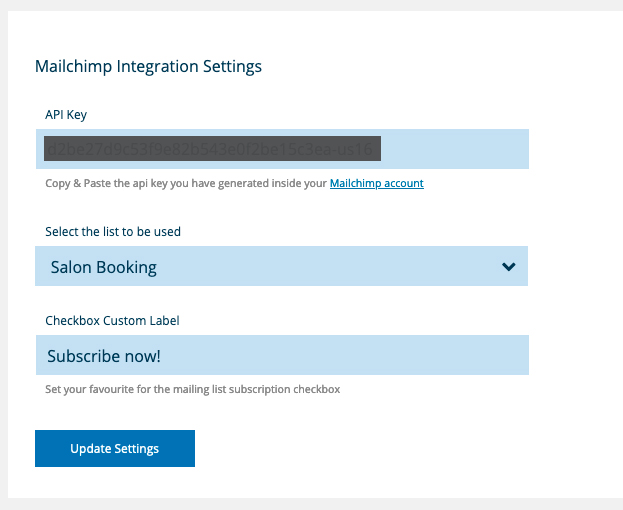 Now on the check-out form of the booking process a new check-box will be added where the users can select to be added to your mailing list.
This add-on is free for all the users of our subscription plans.