The WordPress Booking plugin
made for High Demanding Small Business
We automatically schedule your clients' appointments,
while your staff is busy at the work
5 minutes setup
Flexible scheduling
Mobile app for salon staff
First class support
1 price/Unlimited usage
TRUSTED BY INDUSTRY PROFESSIONALS
So far the form has worked very well, reolving the issue of having clients waiting for appointments especially with the Covid-19 rules in place. Being able to overcome the issues with getting clients booked in to appointments and having a reliable accessible booking system on the website.
klingtee – Thai massage (Switzerland)
klingtee-thai-massage.ch
After COVID19 we need to schedule and limit the access into our structure. Thanks to the plugin we have solved all the users' waiting problems, guaranteeing them distance and safety.
Barbersquad (France)
barbersquad.fr
With the email to ask for a review, we have now more than 180 Google Reviews. 4 to 5 times more than our competitors, which are doing business for many more years. 2 minute setup and after that only counting new reviews.
Tia Brown, natural aesthetics (UK)
tiabrownnaturalaesthetics.co.uk
It was that it made it so easy for me to organise my schedule. Every day, my list of appointments appeared on my Google calendar and if I needed to check when a client has last visited, how many appointments they had had, it took just a couple of minutes.
Espace Odysée (Switzerland)
espaceodyssee.ch
This is all I needed to know: when I had my nails styling business (pre-Covid), clients would say that they choose me because it was son easy to book. Or they would just spontaneously complement me on the booking system. It's a very flexible system.
Bebelionne nails (France)
bebelionnenails.com
I am not that technical and for me to be able to change services, add services and things like that is great.
Blendville (US)
blendville.com
I am based out of the US and found this product to be very easy to use and simple to deploy for one of my clients. The price is great for what you get and having a dedicated iOS app is fantastic.
Health Harmony (Tenerife)
healthyharmonytenerife.com
Back-end calendar / daily view / booking quick overview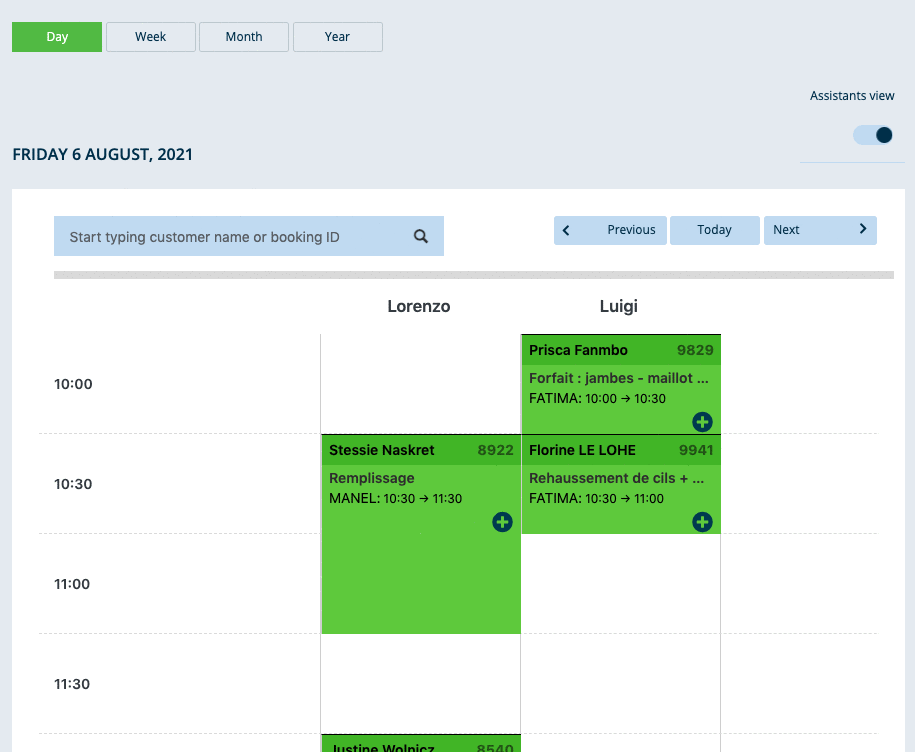 } ?>
Fully responsive booking form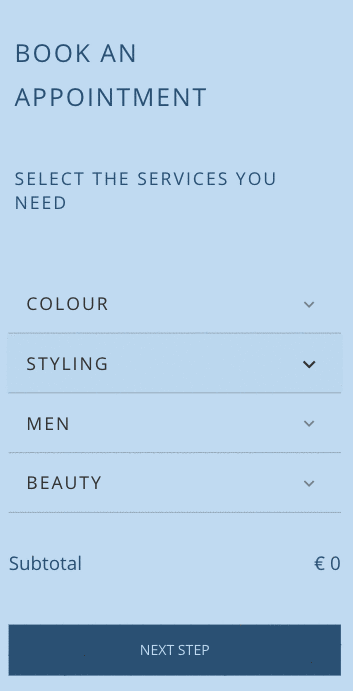 } ?>
Customers account page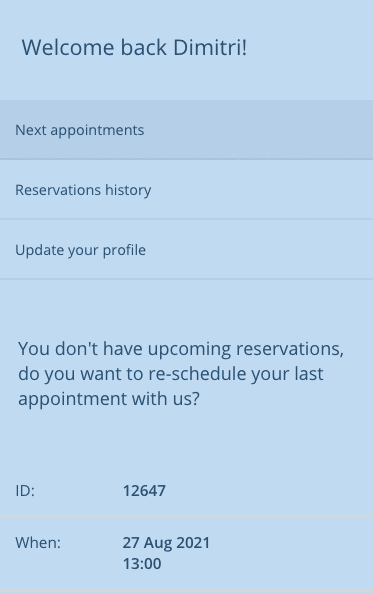 } ?>
A mobile app for your staff members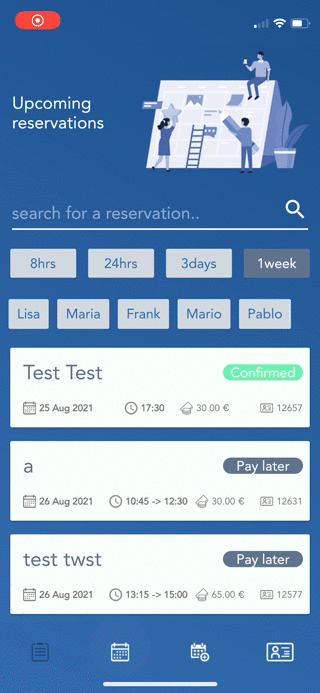 } ?>
A lot of tools to save you a ton of hours

Super flexible scheduling rules

Send email and sms notifications, reminders..

A mobile Web app for salon staff

Collect more customers feedback and reviews

Create coupons code or discounts

Customers database and personal booking stats

Accept online payments, tips and deposit

Customers personal account page

Customizable booking form
READY TO ACCEPT ONLINE PAYMENTS

WITH MULTIPLE GATEWAYS
Do you want a custom one?
AN APPOINTMENT BOOKING SYSTEM
EQUIPPED WITH POWERFUL INTEGRATIONS
SMS NOTIFICATIONS
Send SMS notifications and reminders to your customers using the most popular platforms.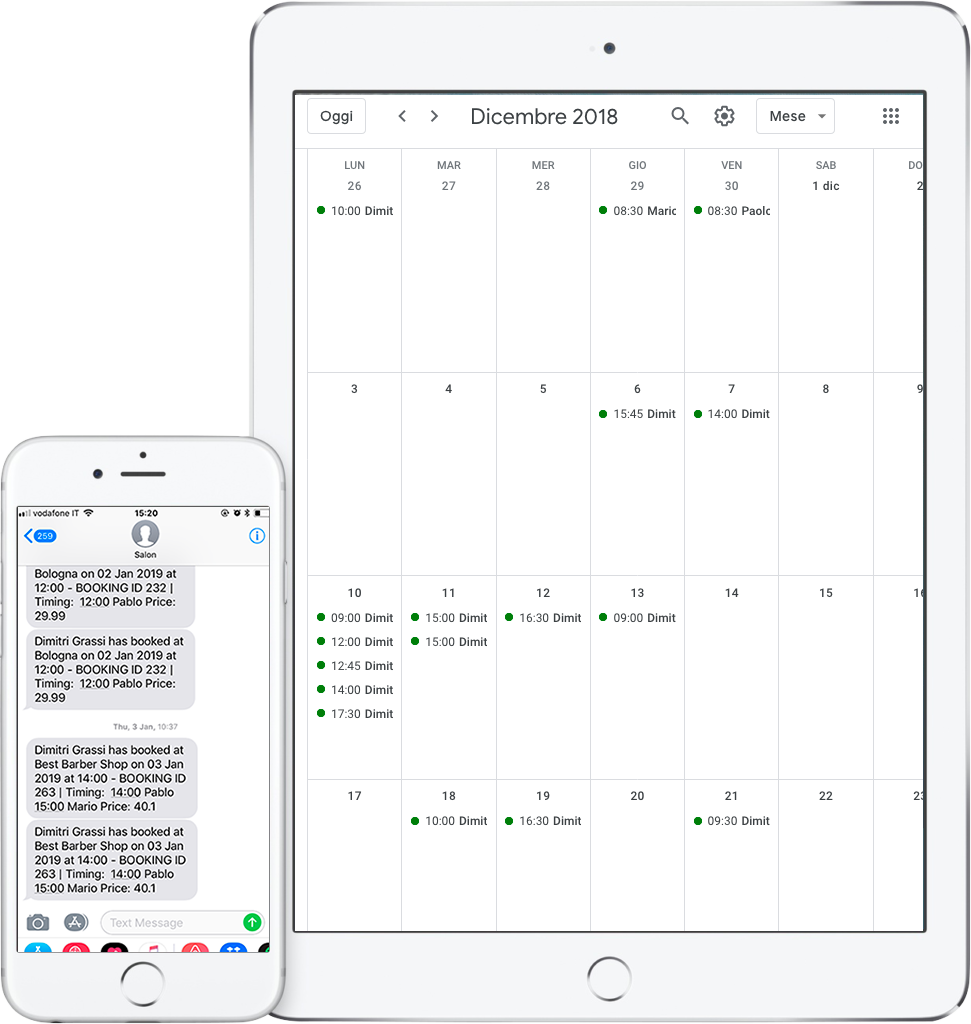 GOOGLE CALENDAR
Synchronize all the reservation with your Google Calendar account also you can add new reservations from your Google Calendar into Salon Booking System plugin.
AN APPOINTMENT BOOKING SYSTEM
THAT FITS FOR DIFFERENT KIND OF BUSINESS
82%
Happines score
Based on our customers feedback.
AN APPOINTMENT BOOKING SYSTEM
WHERE CUSTOMER SERVICE MATTERS
Support in 3 languages: ENG / ESP / ITA
Reply within 24 hours
Live session calls
Let your project make
a big step forward today

79€ (yearly billed)
Don't worry about the install and setup,
we'll take care of them.
Salonbookingsystem OÜ - Harju maakond, Tallinn, Lasnamäe linnaosa, Lõõtsa tn 5-11, 11415 - REG NUMBER 14522788 - VAT EE102246021