If you run a medical practice, you probably deal with dozens of appointments per day. While a manual booking process is sufficient, you might be looking for a more efficient way to handle cancellations and schedule changes.
Fortunately, an online booking system can be a great tool for doctors. It enables you to maximize productivity, provide better patient care, and manage your schedule more effectively.
In this post, we'll explore five reasons why doctors need an online booking system. Let's get started!
1. Create Custom Booking Forms
One of the best parts about implementing an online booking system is that you can create custom forms for your site. For example, you may set pricing information and duration times to better prepare patients for procedures.
With our Salon Booking System plugin, you can also add secondary services: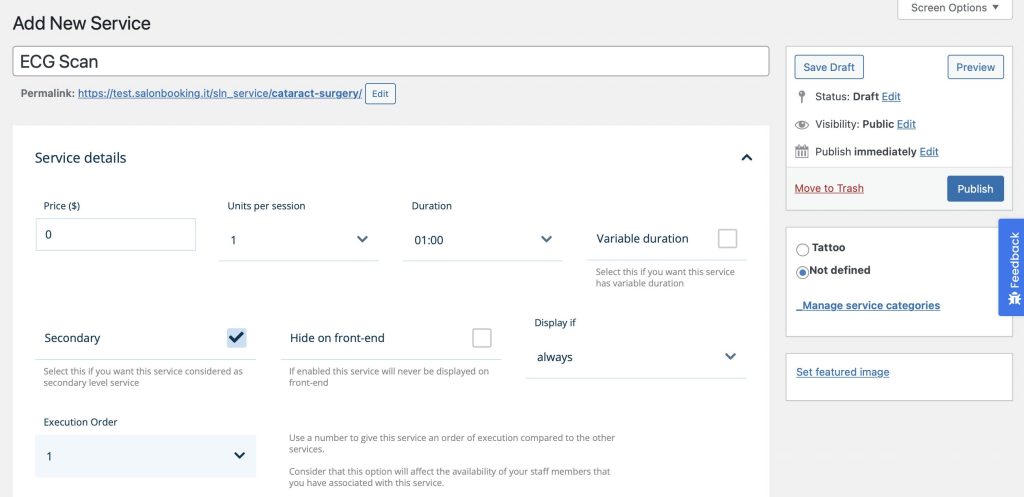 This is an excellent feature since you can include follow-up appointments or additional treatment that's required for specific surgeries.
On top of that, if your hours change during holiday periods, you can apply holiday rules to your booking form. This way, patients can easily see your availabilities and identify a suitable date.
Better yet, your form can be completely customized so that it reflects your brand identity. For example, you can apply your company colors and typography.
2. Collect Customer Feedback
To reduce the number of no-shows, you can configure your online booking system to send email and SMS appointment reminders. What's more, you can even automate follow-up emails and text messages to collect feedback about the patient's experience.
This can be more convenient for your clients, as you wouldn't need to disturb them with phone calls. Meanwhile, an online format ensures anonymity, so patients might feel more comfortable sharing information. 
Then, you can feature your best comments and reviews on your website. Since 61 percent of people in the US tend to read online reviews before making purchasing decisions, this can help you attract new patients. 
Plus, it's a great way to boost your reputation and gain a competitive edge over other clinics in your area:

Lastly, collecting customer feedback can be an effective way to evaluate your current service. It can help you identify areas of improvement, enabling you to retain patients and create superb customer experiences.
3. Synchronize Calendars to Manage Your Schedule
Of course, it's likely that you already use a calendar to keep track of your appointments. Well, the Salon Booking System plugin synchronizes with your Google Calendar account, so you can add appointments either way and view changes across both platforms: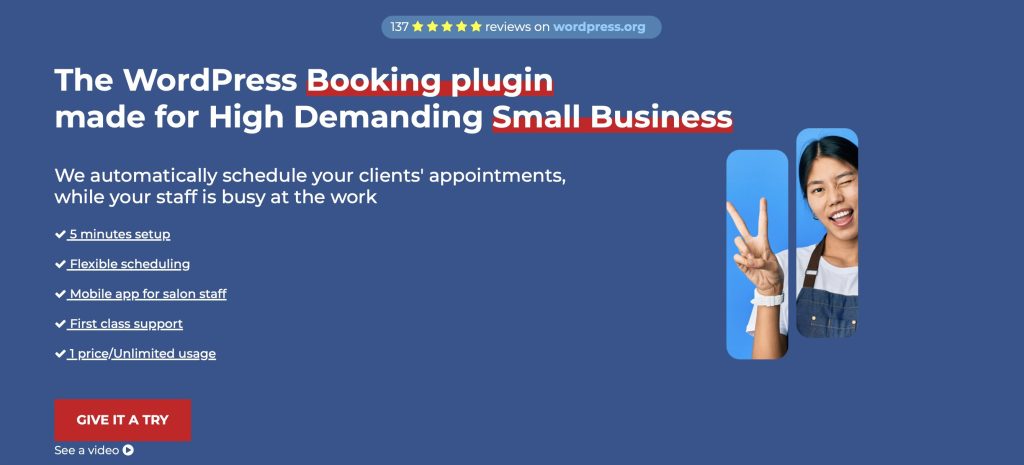 What's more, your calendar will update immediately, so you'll be informed of any last-minute changes or cancellations. This makes it easier to manage your staff and organize your own time.
Traditionally, clients need to make phone calls to cancel appointments. An online booking system enables them to cancel their bookings with just a few clicks. This efficient service can help you reduce the number of no-shows.
You can also enjoy greater flexibility with your calendar, as you can set rules for the whole department or for specific doctors. On top of that, you can add service-specific and date-specific rules, locking out hours when doctors are unavailable.
4. Attract New Patients
For some patients, booking a doctor's appointment can be daunting. For instance, you might encounter people with Latrophobia, or White Coat syndrome. Even without such conditions, patients may experience anxiety at the thought of a doctor's appointment. 
Without an online booking system, patients would need to book appointments over the phone. This can be even more intimidating for anxious patients. Plus, it can cause distress for people with social disorders.
An online booking system can remove these barriers and make healthcare more accessible to everyone. Plus, it enables patients to select a preferred doctor: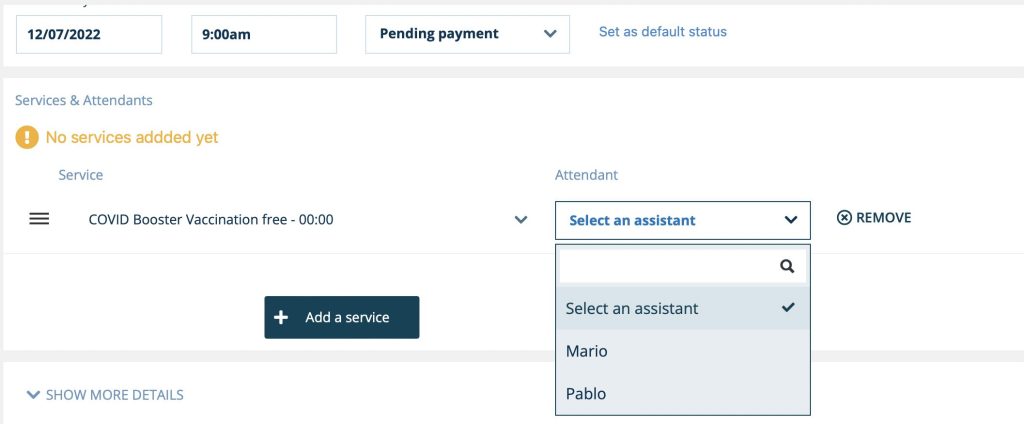 This is a great way to improve the patient experience, as some people might prefer to see experienced doctors. Meanwhile, others might be more comfortable with doctors of the same sex.
Therefore, patients may be more likely to make an appointment at your clinic if they can choose their doctor. 
5. Provide Better Patient Care
With an online booking system, patients can make appointments at times that suit them. Plus, due to last-minute cancellations, clients may even be able to find same-day appointments. 
A neat feature of online booking systems is that doctors can easily track patient details and appointment history. For instance, with the Salon Booking System plugin, you can add specific patient notes: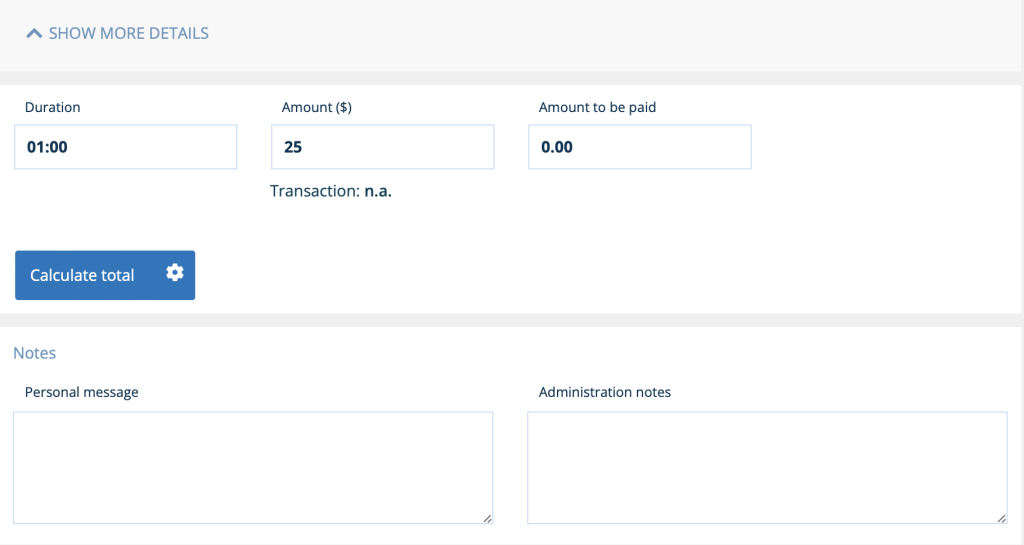 This way, clients don't need to keep sharing the same information each time they visit.
By integrating your booking system with a payment gateway, you can also let patients pay for procedures before they arrive. This means they needn't hang about once their appointment ends. 
Additionally, once you have patient details on your system (like phone numbers and email addresses), you can send reminders, recommendations, and discounts. This can increase the frequency of patient visits and it enables you to provide better customer service.
Conclusion
Making medical appointments by phone can be a little daunting for some people. Plus, as a doctor, you might find this manual approach a bit inefficient. Fortunately, an online booking system like our Salon Booking System plugin can help you provide a better service and manage your appointments more easily.
To recap, here are five reasons why doctors need an online booking system:
Create custom booking forms.

Collect customer feedback.

Synchronize calendars to manage your schedule.

Attract new patients.

Provide better patient care.
Do you have any questions about using an online booking system? Let us know in the comments section below!