Dimitri Grassi
Founder and product manager
What's new on Salon Booking plugin 2.3 version?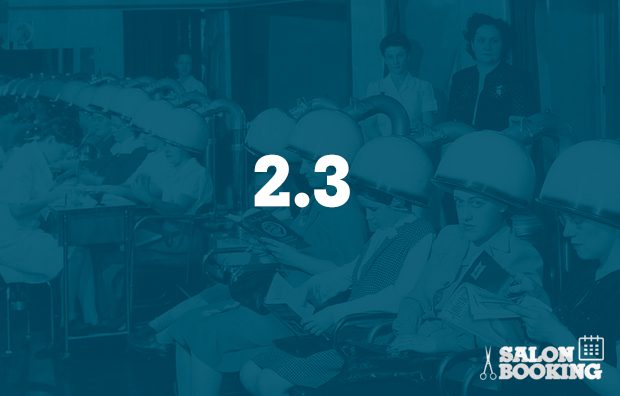 Let's see what's new on this brand new version of Salon Booking plugin 2.3 version.
First of all we fixed many bugs that was affecting the French and Deutsch languages. Some more related to the bookings synchronisation with Google Calendar, another one with PayPal payment process when the payment is cancelled and one on "not available days" option for services.
Now let's have a look at the new features added on this version.
Customers management archive
A new section has been added with all your customers details. There you can control their contacts informations, their booking history details. Remember to run the "Salon Booking Updater" once updated the plugin.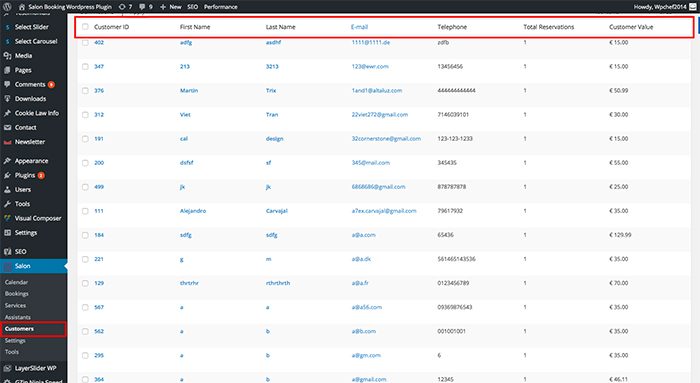 Hourly ranges added to holidays rules option
We've added even the hour interval so you can be more specific with your vacations rules.
Week start on..
A new option added on Settings > General where you can set which day of the week to starts with on booking form date picker.
Email booking reminder
Another useful tool to remember your customers about their next appointments with you. You can even decide how many time before send them the reminder.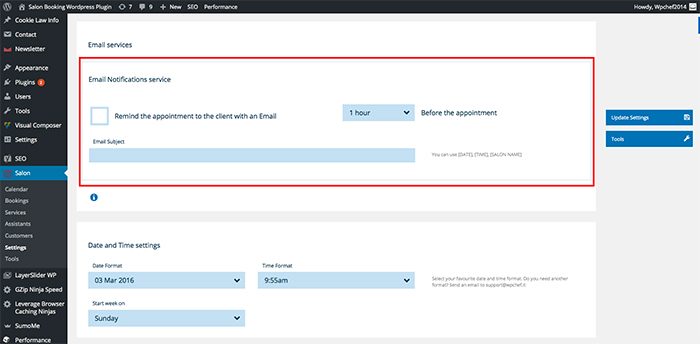 Filter assistants by services
Well, this new option is preparatory for a future Salon booking important release. For the moment you can associate to every single assistant one or more services.
Use this option only if you want to limit the possibility that your assistants are booked only on specific services. If a member of your staff is able to provide all your services then leave this option blank.
Customer contact informations inside admin e-mail notification
From this version inside the new booking email notification to the salon's administrator you'll find the customer contact informations.
What's next for the 2.4 version?
Multiple assistants selection with a brand new intelligent booking algorithm that will allow your customers to book the right assistant for the right service at the right time. What do you want more?
Do you have any suggestions for our plugin?
Please get in contact with us!
Are you satisfied by our plug-in and by our support service?
Please consider to leave a 5 star rating on wordpress.org