Thanks to our first 1.000 users worldwide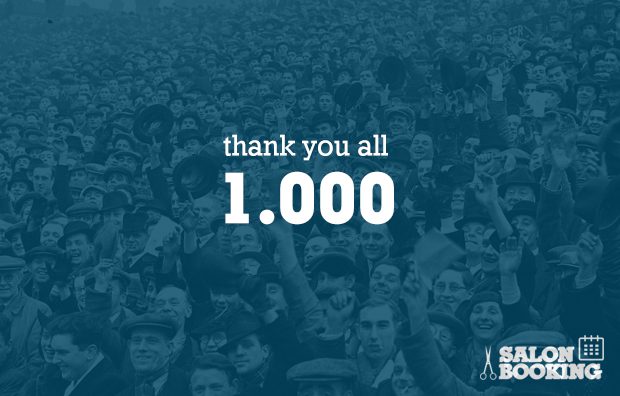 We are very proud to see that 1.000 users worldwide have choose Salon Booking plugin to manage their business.
This first little but important goal give us the power to keep on working on the improvement of this platform in order to offering you the best experience possible.
We have already announced that Salon Booking will be equipped by many different official add-On's that will empower his functionalities.
The first one will be the Multi Shop add-on that we'll release as a free Beta version by the end of May.
Every month will release new features and new official add-on that will make Salon Booking even better.
For this reason your feedback, your suggestions and critics are an essential source of inspiration and guide for our daily work.
We would be very happy to hearing from you what's your experience with our plugin and what you suggest to us to make it better.
So consider to invest ten minutes of your time to fill out this form and share your personal experience as Salon Booking user.
Thank you all 1.000!!!