Read this guide to understand the basic settings to setup Salon Booking plugin in order to reflect your real business needs.
Let's say you run a Barber Shop.
You are open from monday to saturday from 9 AM to 1PM and from 3.30 PM to 8 PM.
You are closed on Sunday.
Go to Settings > Booking rules and add this rule: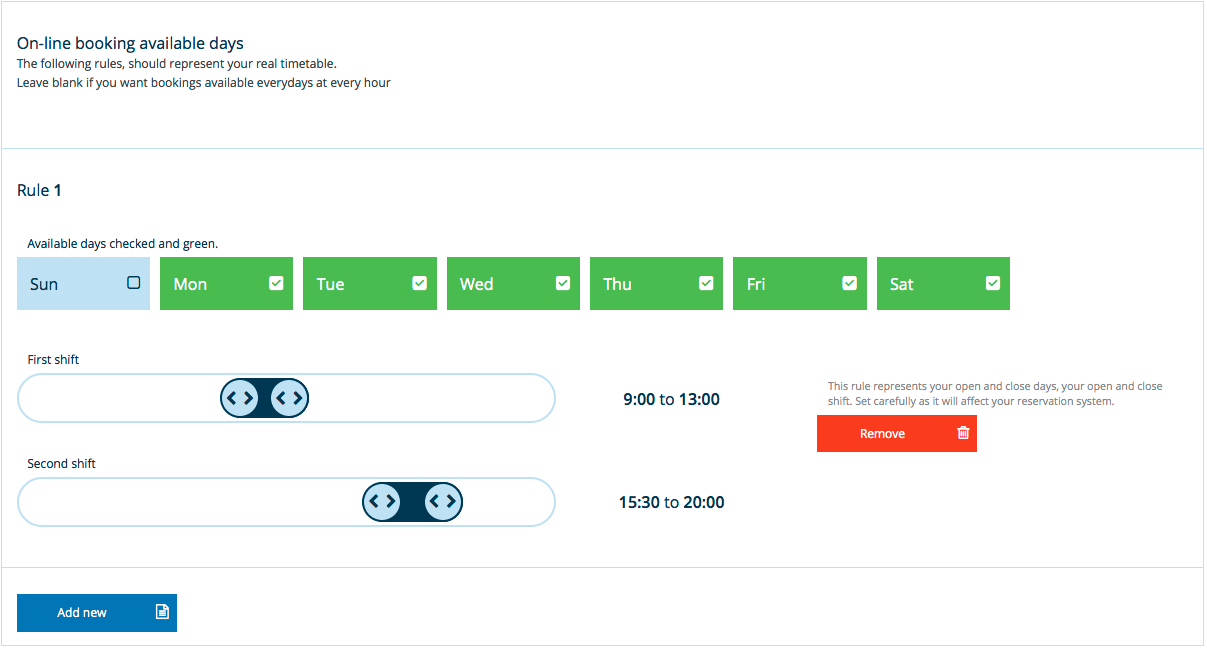 Your salon offers the following services:  Hair cut – 1h – 30$, Moustache trim – 15' – 10$, Beard shaping – 30' – 20$, Hot shave – 15' – 15$, Back & Chest grooming – 15' – 10$.
Go to "Services" section and "Add" four services using these settings:
Let's say that you are able to attend four customers at the same time as you have four comfortable chairs.
Go to Settings > Booking rules and set "Customers per session" and "Session average duration" options: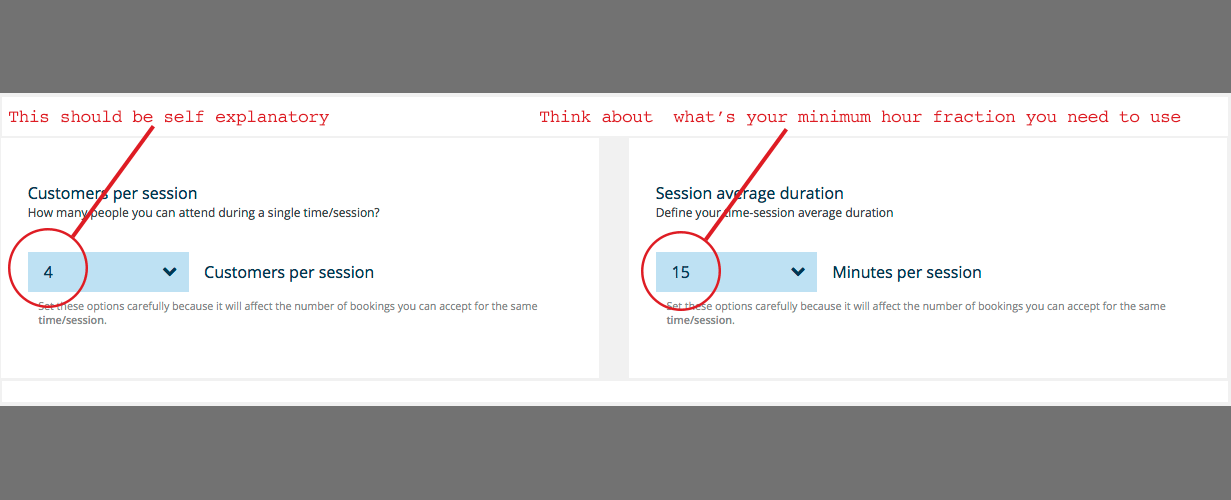 Your staff is made by four skilled assistants:  Mark , Carl, Ugo and Frederik. Among these guys only Mark and Carl are able to provide all the services, while Ugo and Frederik can take care only of Hot shave and Back & Chest grooming.
Go to Assistants section and "Add" four assistants using the following settings:
That's it!
Obviously we didn't cover all the other settings as we wanted to focus on the "Booking rules" as thay are very important in order to reflect the real availabilities of a Salon that rely on the number of staff members, their skills and the opening days and time of the shop.
As you can go deeper inside our booking system options you can easily understand that you could add more rules and more exceptions based on your own needs.
If you have any doubts or questions to submit to us please don't hesitate in contacting us.