We've implemented new improvements to our new Web App, let's see them in details:
– Assistants menu "availability check"
As we made on the Services selection menu, we implemented an "Availability check" even on the "Assistants selection menu".
So you can clearly see if an assistant is available for a reservation ( green dot ) or not ( red dot ).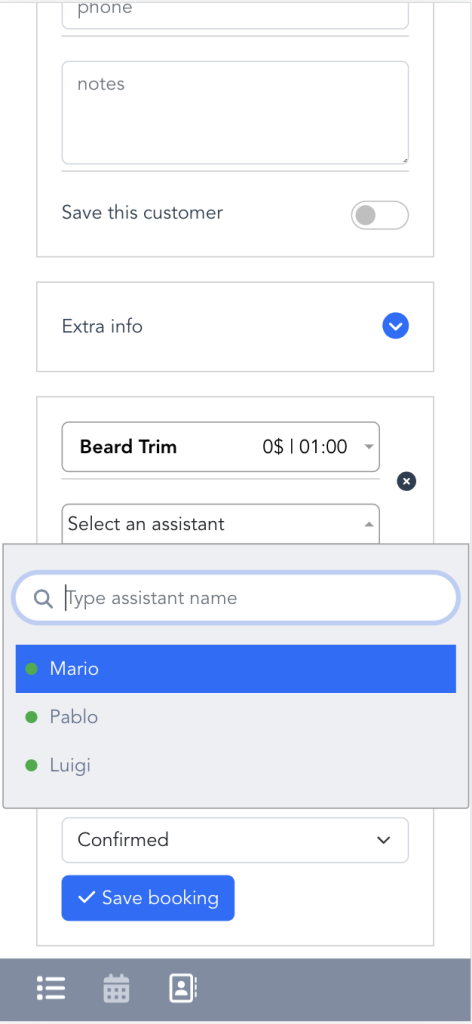 – Web Push notifications
We've implemented "Web push notifications" system that will notify you when a new reservation is arrived.
Here is a guide on how to enable them:
go to "Settings / General / API service /Onesingnal Notification service" and click on "Generate" link.

Access your Web App and "Allow" notifications from the pop-up notice:
You need to consider that "Web push notifications" have some limits:
– They are fully supported on Android devices, while for iOS they will be supported from 2023 only
– They work only when the browser is open
– "Extra info" section to display and manage "Custom fields"
Now you can check the booking's "custom fields" from the "Extra info" section of the Web app.
You can also, enter/update custom fields from the "add booking" and "edit booking" screen section of the Web App.