Just a couple of weeks since the last version release we are ready to give you a new exciting updates of Salon Booking System.
In this new version we've added some interesting improvements that I'm going to describe you.
New bookings search from back-end calendar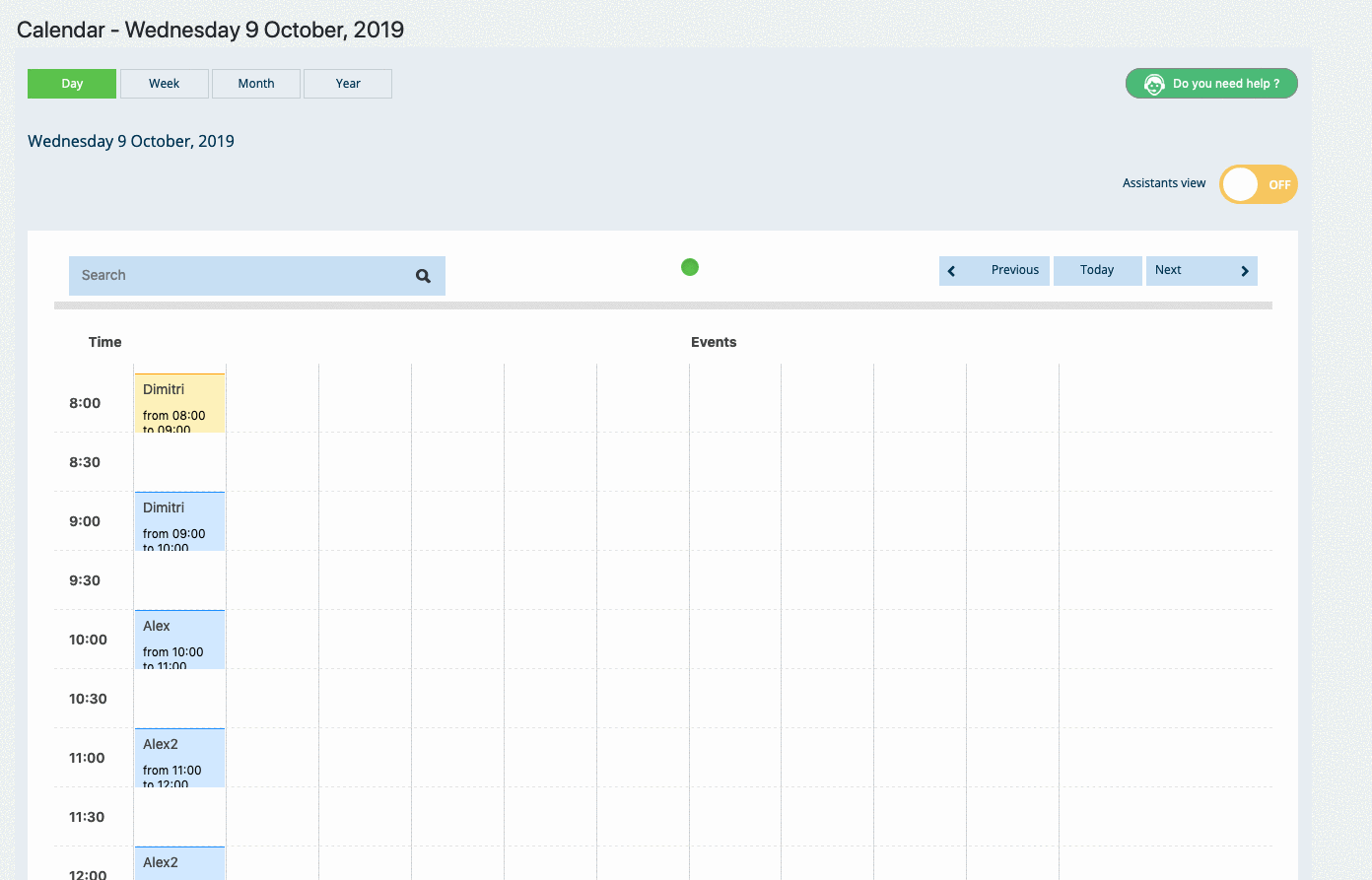 We've removed the previous users and services filters from the daily view of the back-end calendar and replaced them with a brand new search field.
Now you can just type in the name, the email address, the booking ID or the telephone number of a customer to find his/her reservation.
From the search results you can quickly edit the reservation needed.
New "Need help?" button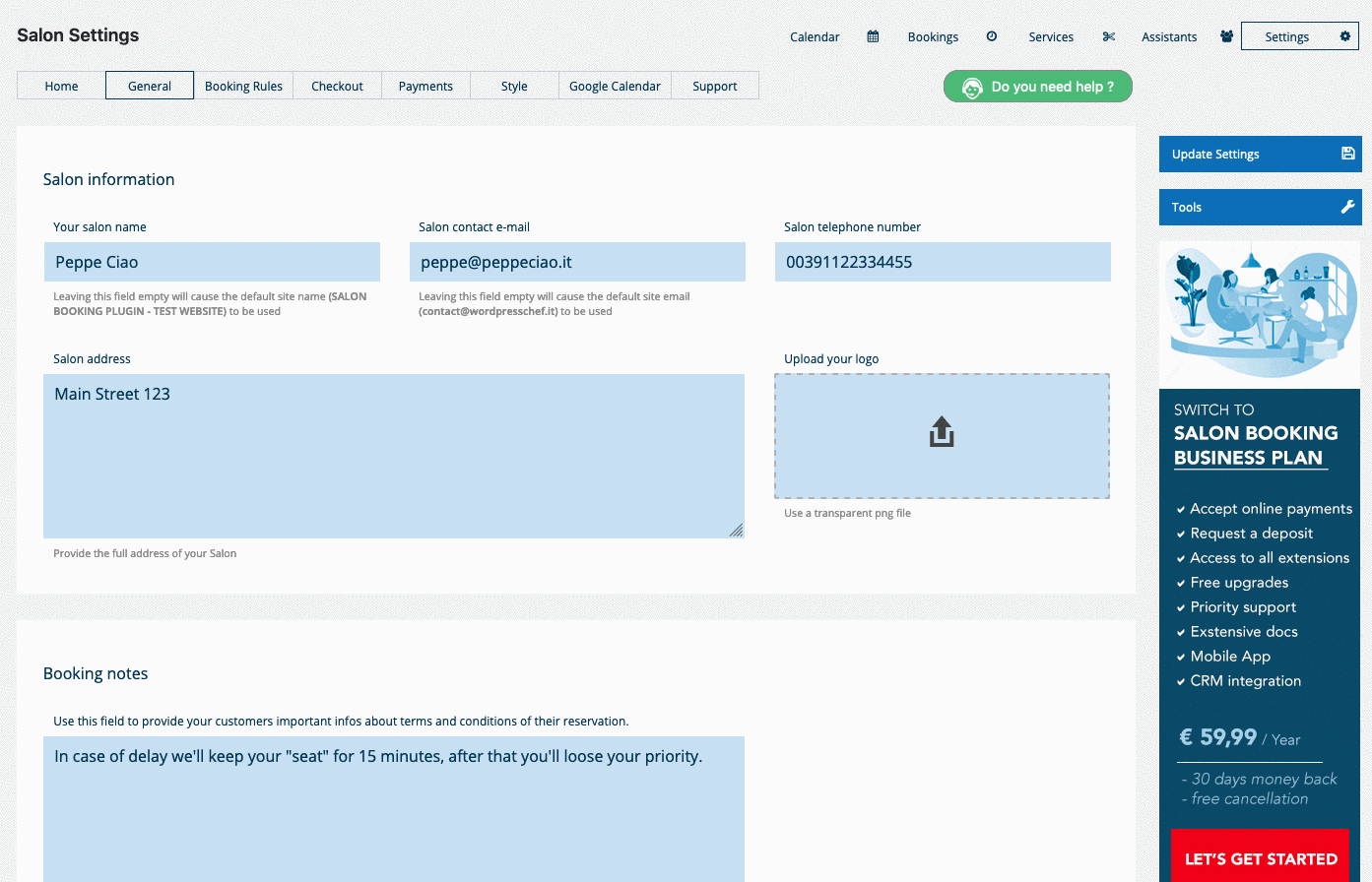 Are you stuck with a doubt during the setup of Salon Booking?
No more need to send us an email every time and wait for an answer.
Now you can access our official documentation and find the solution to your problem very quickly with a click on that green button and start typing the name of the topic needed.
New parameters for custom fields
Custom fields can be very crucial for many business owners like you and we are refining them in a more accurate way.
We've added a new "quarter" option for the "Width" parameter.
'width' =>'quarter'
We've added also a new "booking_hidden" for the "customer_profile" parameter.
'customer_profile' =>'booking_hidden'
This new option is very useful when you need to add some custom fields related to the personal profile of your customers and you don't need to display them inside the check-out form of the booking process.
When this parameter is used, these custom users profile fields will be displayed only inside the "Booking my account" page into the "Personal data" tab. Also they will be displayed inside the customers details page on back-end.
Quick edit link for services

We've also added a quick edit link on the Services section in order to simplify the editing process of your services, avoiding you the need to get inside the service details page every time.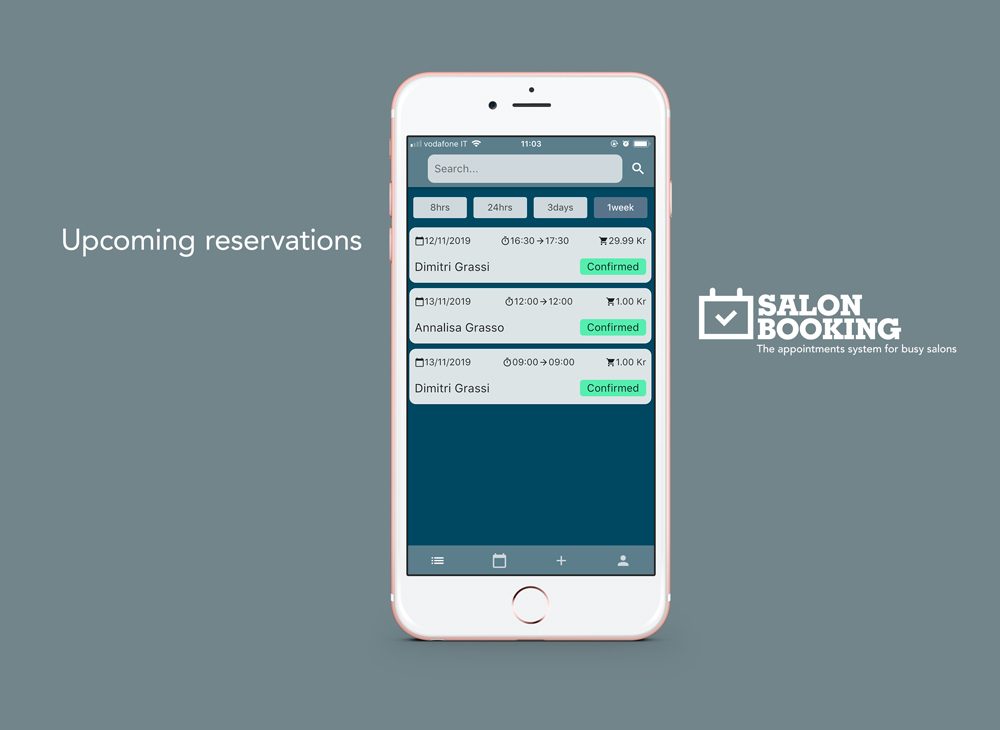 We do recommend you to keep the Salon Booking System mobile app updated as we've fixed many bugs that were preventing many of you using the app. We've also added some time range filters for the "Upcoming reservations" screen.
As announced in a previous email we've planned a whole redesign of the app that should be completed by the end of this year.
Download our mobile app from the App Store or Play Store.
Woocommerce integration
Yes, we are working on this important improvement too, more details in the next updates.
Some bug fixes:
– Fixed issues on locale ( German and Portuguese )
– Fixed issue on Salon Staff members cannot block hours
– Fixed issue on customer personal data update on single booking option page
– Fixed issue on Upcoming reservations API