Dimitri Grassi
Founder and product manager
Salon Booking System 3.33 is ready
We are very happy to announce the new version of Salon Booking System 3.3 where we made bunch of new features and improvements  and we really hope they can improve your experience with our appointment system.
Let's see what's new in details:
– RESCHEDULE action revamped
Following your suggestions we've changed the behaviour of this action. From now on your salon customers can change the date and time of their upcoming reservations from their personal account page.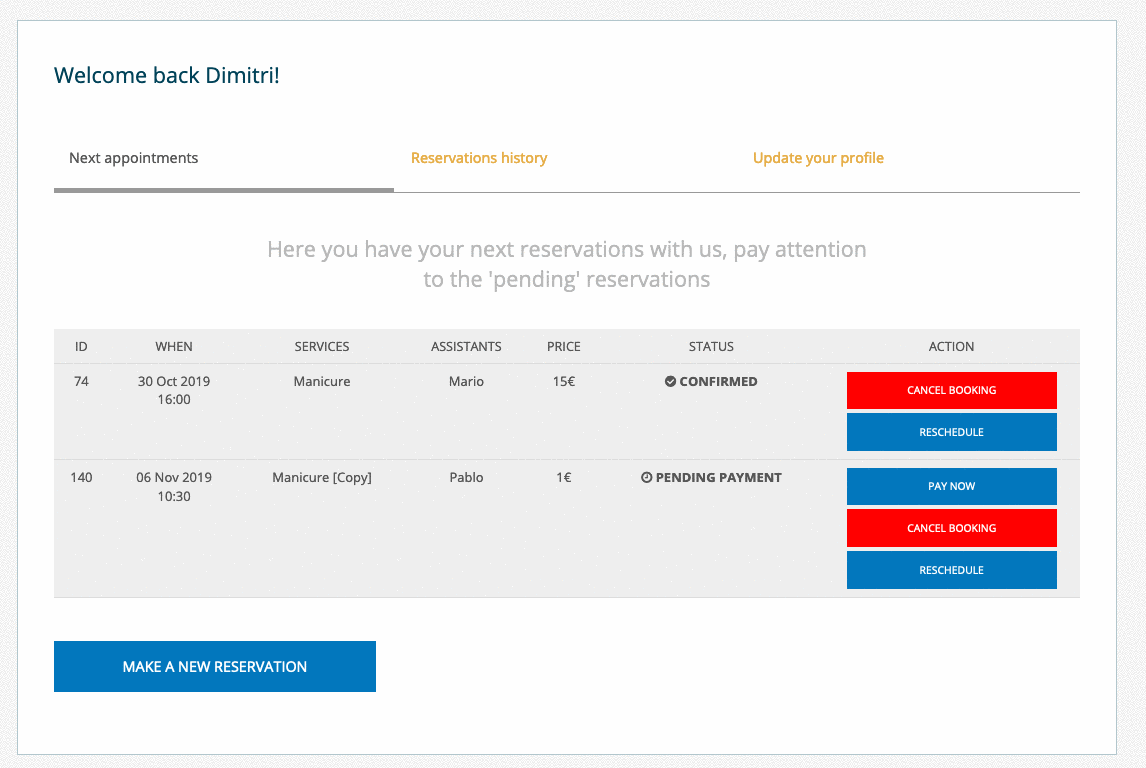 – REPEAT action
Your salon customers can repeat a past reservations simply clicking on the desired past reservation from their personal account page inside the History tab.

– Assistants and Services Duplicate link
We put a turbo on the Services and Assistant creation process allowing you to duplicate these elements with a simple click.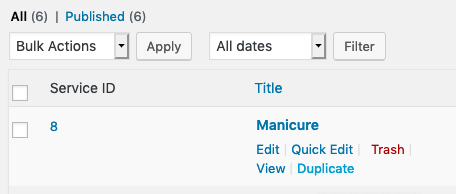 – Assistant and Services Quick Edit link
With the same goal we added also a Quick Edit button for Services and Assistant that will allows you change the main information in a quick and easy way.

– Assistants, Services, Category and Shop new ID column
Now using our short-codes will be easier as you can find the ID of the desired element simply looking at the ID column.
– Services categories new menu item
Accessing the Services category will be more easy trough this new menu item.
What's next? In the upcoming version we'll work on:
– Back-end calendar booking search
– Back-end calendar daily view
and many other things.