Hi! Finally we have a new release of Salon Booking System with fresh updates and improvements.
Let's see them in details:
New email notification design
We've revamped the layout of our email notifications in order to provide you a more fresh design and above all a more clear information and call to actions.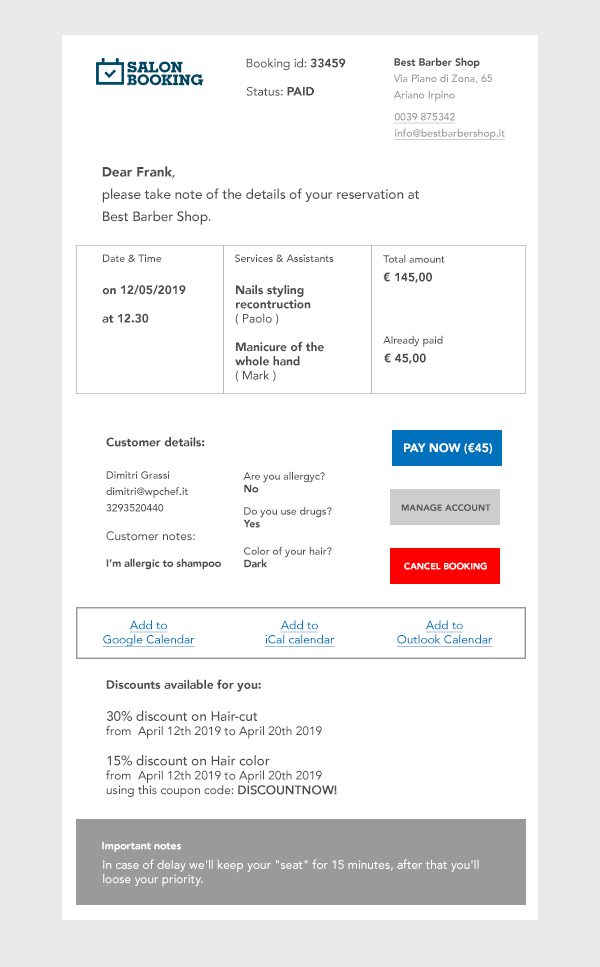 New weekly email report design
Same story for the weekly email report, we've redesigned it in a way that the stats provided will help the salon owner understand the real trends of his salon.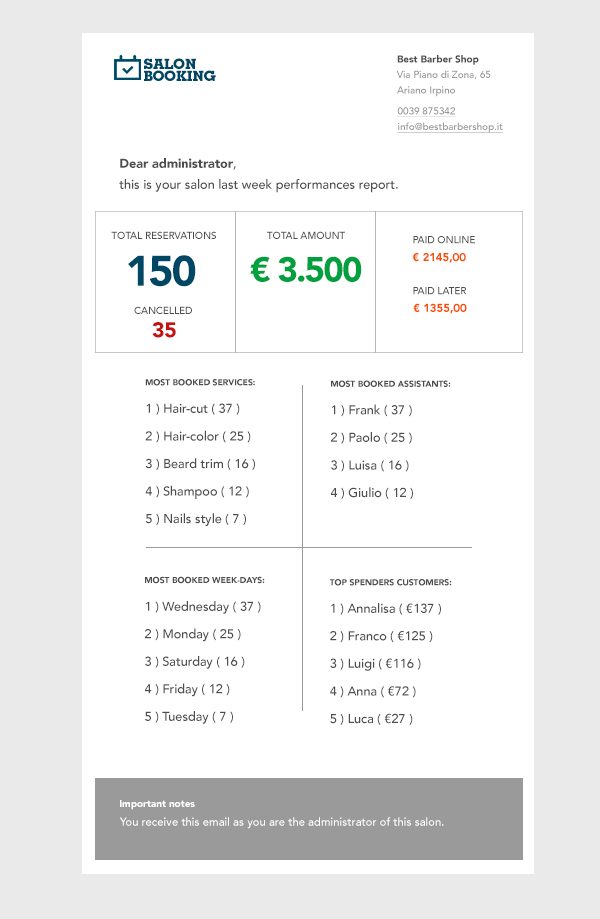 Booking process last step redesign
We've also made a light redesign of the last step of the booking process in order to make more clear to the salon customers that they need to complete the payment to confirm the reservation.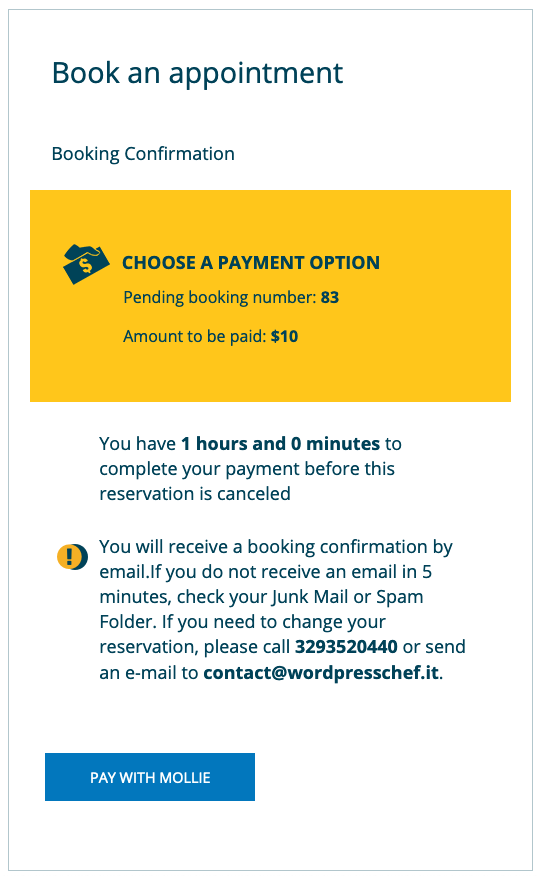 Below the list of the bug fixed:
Fixed booking search by ID
Fixed back-end booking details page html markup
Fixed bugs with WPML
Very soon we'll be ready a first official version of Salon Booking System mobile app for iOs and Android, we'll keep you posted.