Hi,
With the last version of Salon Booking System plugin we've added a new interesting feature: the RE-SCHEDULE button.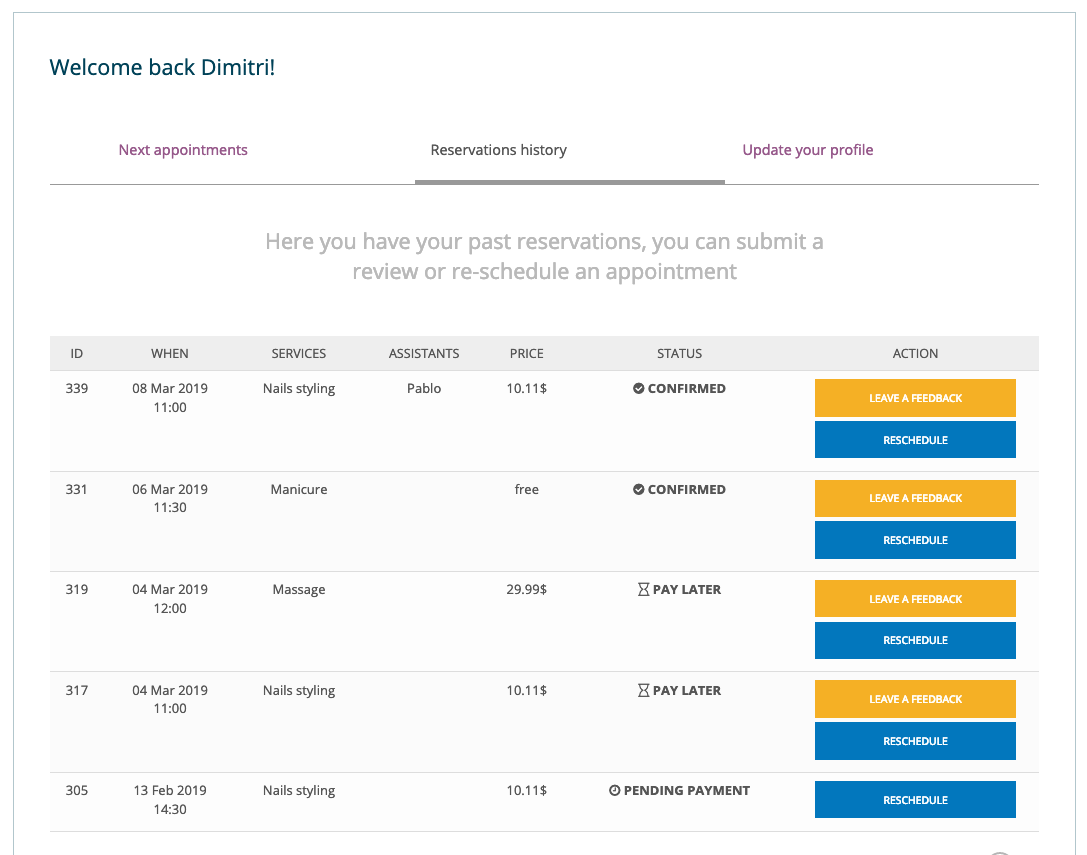 This feature will be automatically activated when you use the "Change order" option and is available inside the "Booking my account" page.
Now your customers can easily "re-schedule" past reservations from the "Reservation history" tab. This way they don't need to select the services and assistant again as they will be automatically selected from the previous reservation making the booking process much more quicker.