Salon Booking System 3.0, settings revamped
Hi,
We hope you are safe and well, here at Salon Booking System have a great news for you.
We've finally redesigned our plugin settings in a more contemporary style, well organised and easy to find and navigate.
By the time we added a lot of new features and options and we were pretty aware that it was more complicate for you to discover them to be used.
So we made a great effort to implement a navigation system that will help you to find the option you need in a easy way.
We've also refreshed the style of the UI especially the most crucial ones like the "online available days" rules.
The new settings layout we'll be available in the next hours with the upcoming version of Salon Booking System that will be named 3.0.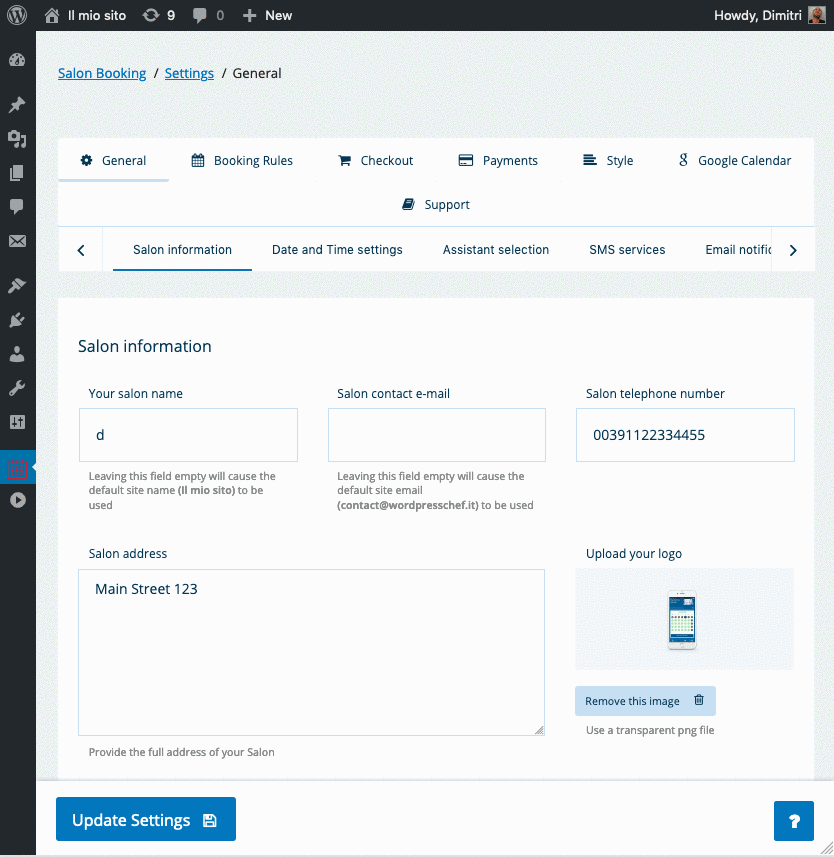 Mobile app improvements
Is already available a new version of the mobile app where we added two important improvements:
– now even the date picker on the "new reservation" screen will display the busy and free dates
– on the calendar screen we've added the possibility to select the not available dates in order to display the reservations of those dates too.
Have a nice week-end!
Salon Booking System staff