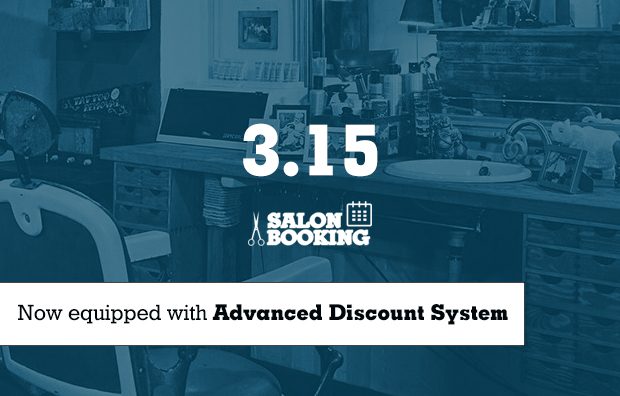 Hi!
We've come back from holidays with a brand new version of Salon Booking with a great new feature.
We've bundled inside Salon Booking plugin our official Advanced Discount System add-on.
This means that from now on all our users can benefit of an advanced discount system that will allows you to create unlimited discount coupon codes, unlimited automatic discounts based on multiple criteria.
To enable the new "Discounts" section go to "Settings > Checkout > Advanced Discount System" and check "Enable".
For more information on how to use the "Advanced Discount System" please have a look at this post:
https://www.salonbookingsystem.com/downloads/advanced-discount-system-for-salon-booking/
For tohse customers that have bought this add-on in the past months we'll be happy to offer them a discount for the renew of Salon Booking PRO license. Just drop us an email with the license number of Advanced Discount System.
Salon Booking 3.15 version has other interesting improvements:
– Drag&Drop assistants custom ordering
Now you can customize the order of your assistant on front-end using a simple drag&drop from the back-end administration page.
– Automatic refresh of Assistant Calendar on front-end
Now when a new reservation has come the Assistants calendar on front-end will be automatically updated.
– Comments reviews will be visible inside the reservations history tab of Booking my account page
Lastly we are working on two major improvements of Salon Booking that will be completed in the next months:
– Rest API
– Multi-shops add-on
We do hope to complete them according our developing plan.
If want to suggest us more improvements please contact us through our contact form.
Thank you!
Salon Booking staff