Dimitri Grassi
Founder and product manager
Salon Booking plugin 3.1 is ready to take off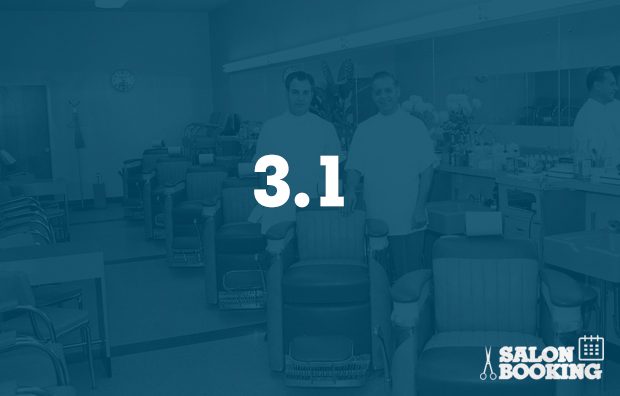 Tomorrow morning we'll release a new update of Salon Booking the 3.1 version. Firstly we start with the FREE version in order to collect the feedbacks from our users on eventual bugs then on next Monday will be ready for all our PRO users.
What's new on this update? Let's see in details:
– Google Calendar synchronization for assistants
Now your assistants can check the reservations where they have been involved on their Google Calendar account.
Soon an easy tutorial on how to setup this brand new feature.
– Front-end booking form text customizations
A lot of you always asking to change some words on front-end booking form. Then we've implemented a very simple method to do that. As salon administrator you can go on your booking form put the mouse over the text then with a click you can change it live. Every changes will be automatically saved and stored inside the database. You can always change them.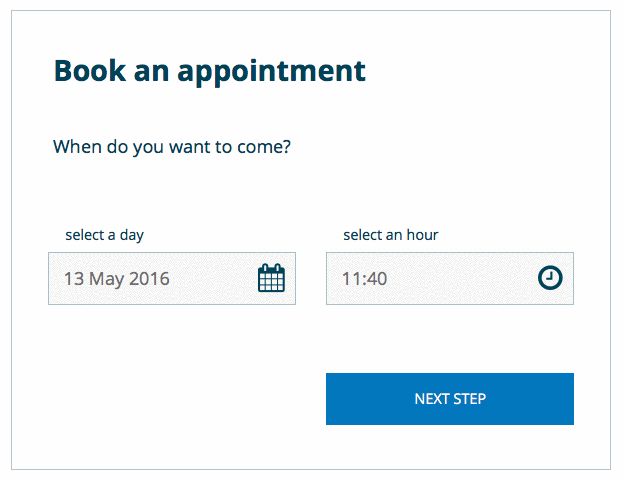 – E-mail notifications to customers after booking updates
Let's say that the salon administrator makes some changes on existing reservation, such as the appointment date or service.
Once the reservation has been "Updated" an email notification will be sent to the customer.
– Added a "CANCEL BOOKING" button inside the email notification to users
In order to improve the usability of the "Booking cancellation" option we've added a button inside the email notifications that will be linked to the "Booking my account" page where your customers can manage their reservations.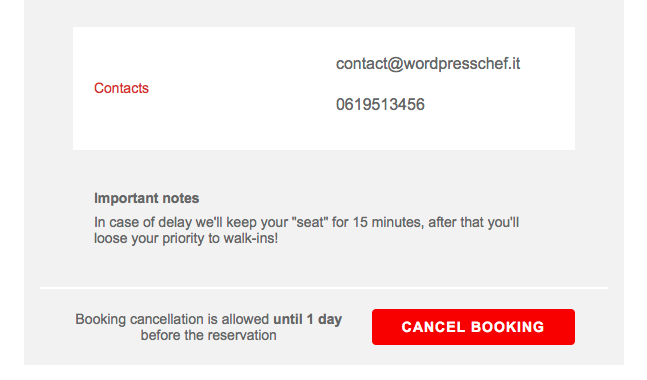 To enable this you need to set your "Booking My Account" page inside "Settings > Booking rules" inside the "Booking cancellation box.
– Avoiding reservations that exceeds the salon closing time
This improvement is self-explanatory. If you close your salon at  8PM all the reservations that would exceed this time will not be allowed. That's it
What's next?
We are already working to a new important option that will allows you to change the steps order of the booking process.
We also count to complete by the end of this month our first add-on "Multi Shops" that will make possible to manage multiple locations salons from the same WordPress installs.
Did you already applied for our official debugging teams?  If not take a look at this post.
Are you a Salon Booking enthusiast user? Consider to leaver a 5 star review on WordPress.org this will help us to do better and better.
Thanks to you all!