In this post we'll guide you trough the typical settings you should use in case you run a Salon with many assistants and each of them provide different services to your customers.
Let's say that you run a Barber shop with four assistants,  two of them are able to provide only haircut and the other two are able to provide only shampoo.
You want to offer to your clients the possibility to choose their favorite assistants during the booking process.
Let's see what kind of options and settings you need to set in order to control the availability of each of your assistants inside your reservation agenda.
Let's start from the "Availability mode" that need to be set on "High end".

The second step is the "Customer per session" that you will set on "4".
About the "Service average duration" we suggest you to think at the shortest service you have and use the duration of this service to set this option. Let's say that in your case Shampoo is the quickest service to provide and it lasts 15 minutes.  Then set "Average duration service" on "15".

It's time to enable another brand new option of Salon booking plugin available since the 3.0 version. This option is called "Enable multiple assistants selection.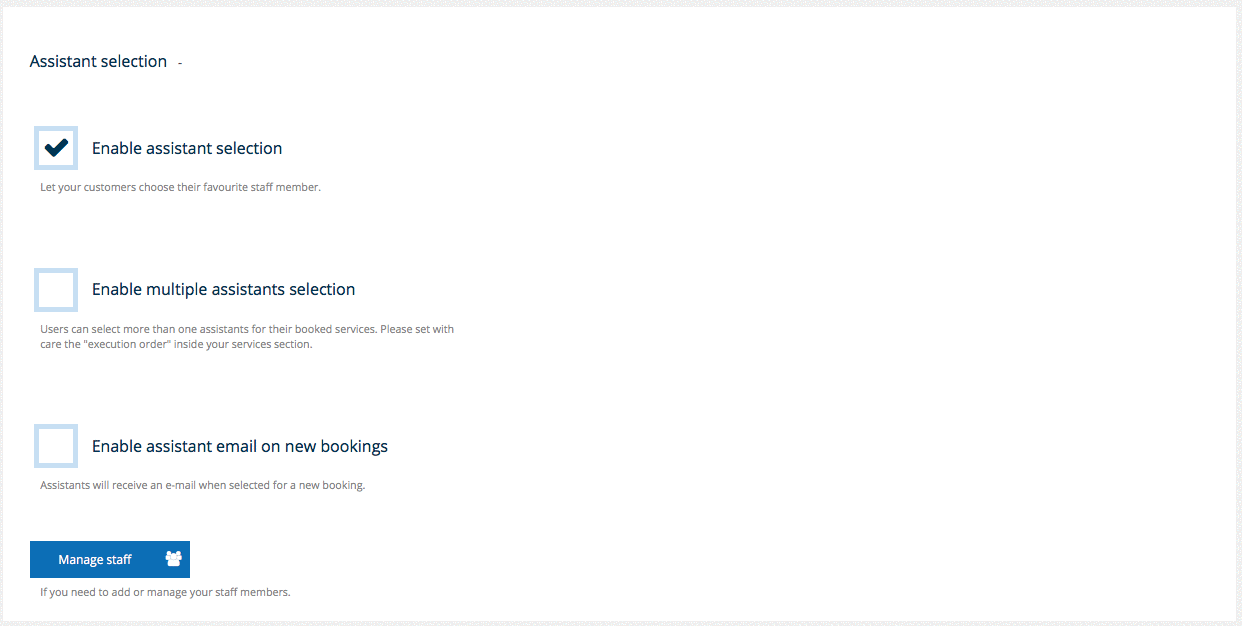 Now let's add your services and go to the "Services" section of Salon Booking.  Let's begin with the shampoo, these are the settings you should use for this case.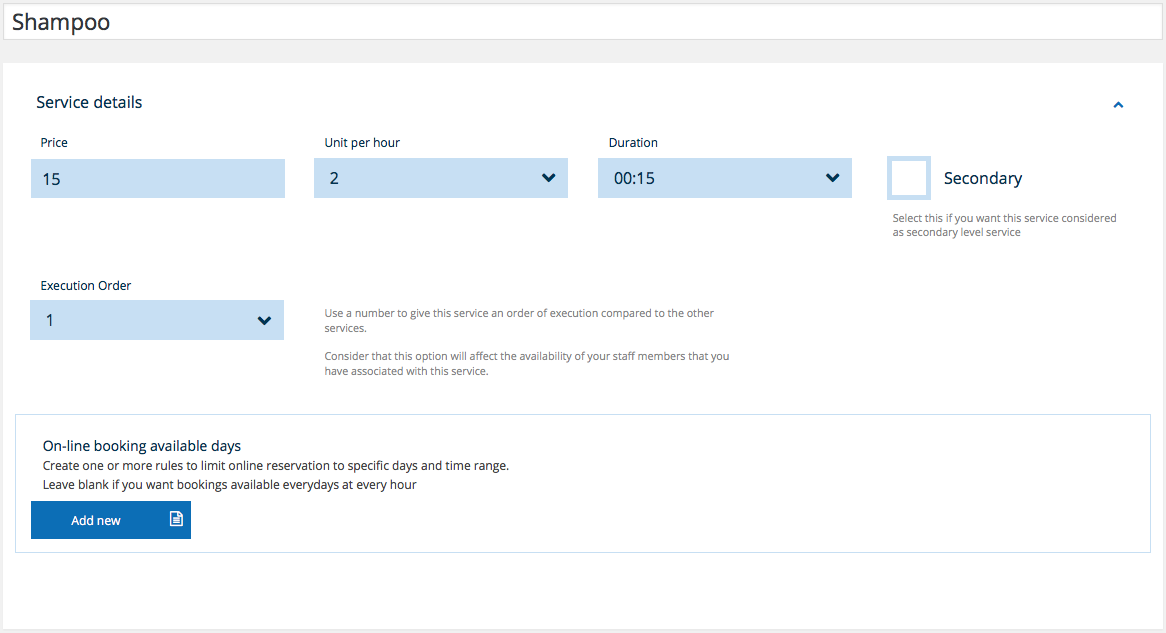 Note that we set "2" units per hour as you have two assistants to provide shampoo. And we set to "1" the execution order, as we assume that the shampoo need to be done before the haircut.
The "execution order" is a very crucial option when we use the "High end" availability mode. As with this kind of booking algorithm we need to control the availability of each assistant during the single service he has been booked with. So it's very important to know which execution order your services follow during a single reservation.
So put very much attention on setting the "execution order" option for each of your services.
Let's continue adding the "Hair cut service", and have a look at the settings.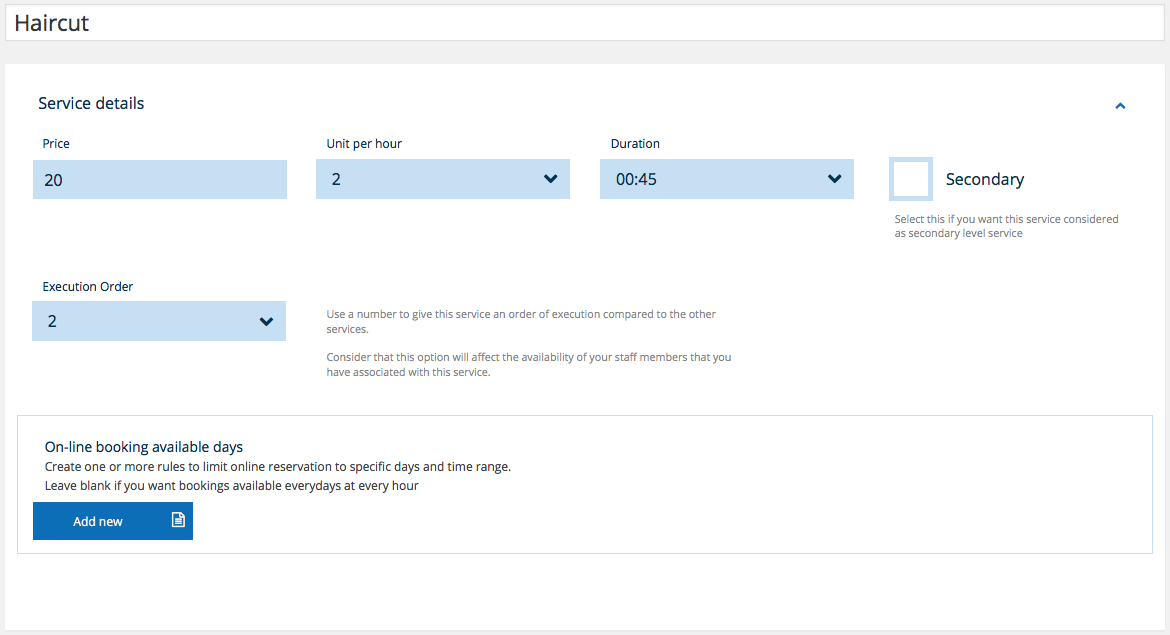 Once added your services it's time to setup your assistant.
This is Assistant A setup: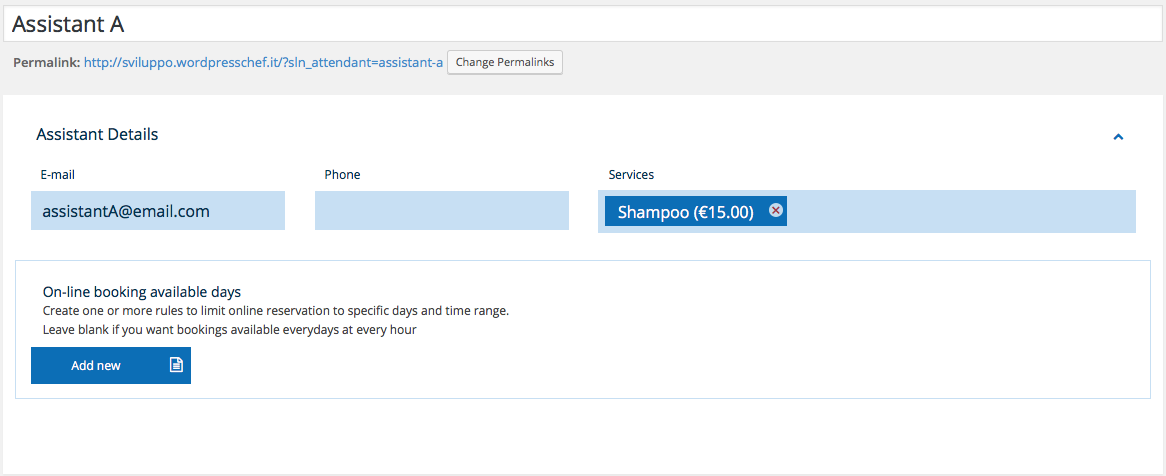 As you can see we added "Shampoo" inside the "Services" option as we know that this assistant can provide only this kind of service and not others.
The same setup will be done for the Assistant B.
Let's add the last two assistants eligible for haircut, these should be their settings.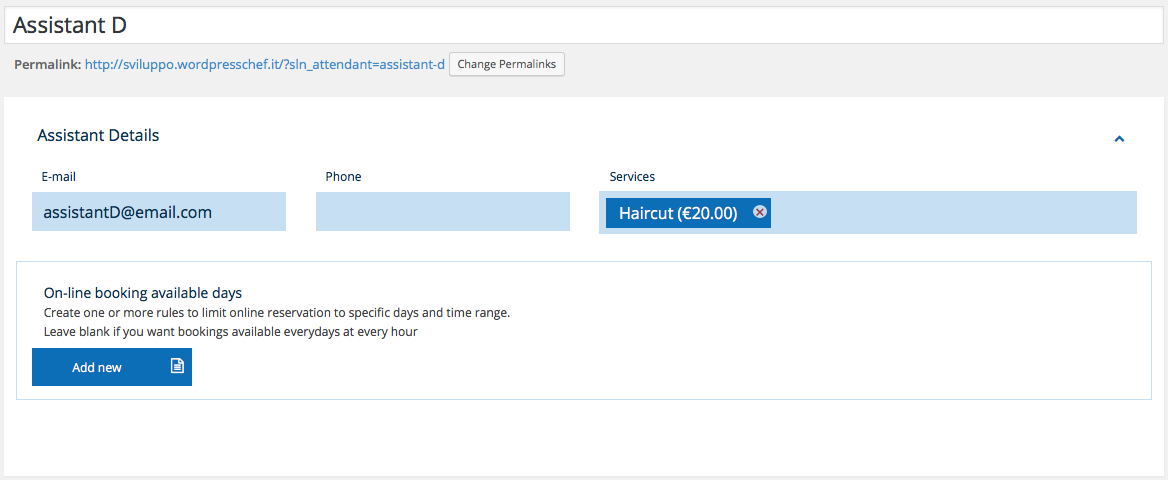 We've finished, now we can see what will happen when a client of yours try to make a reservation selecting "Shampoo" and "Haircut".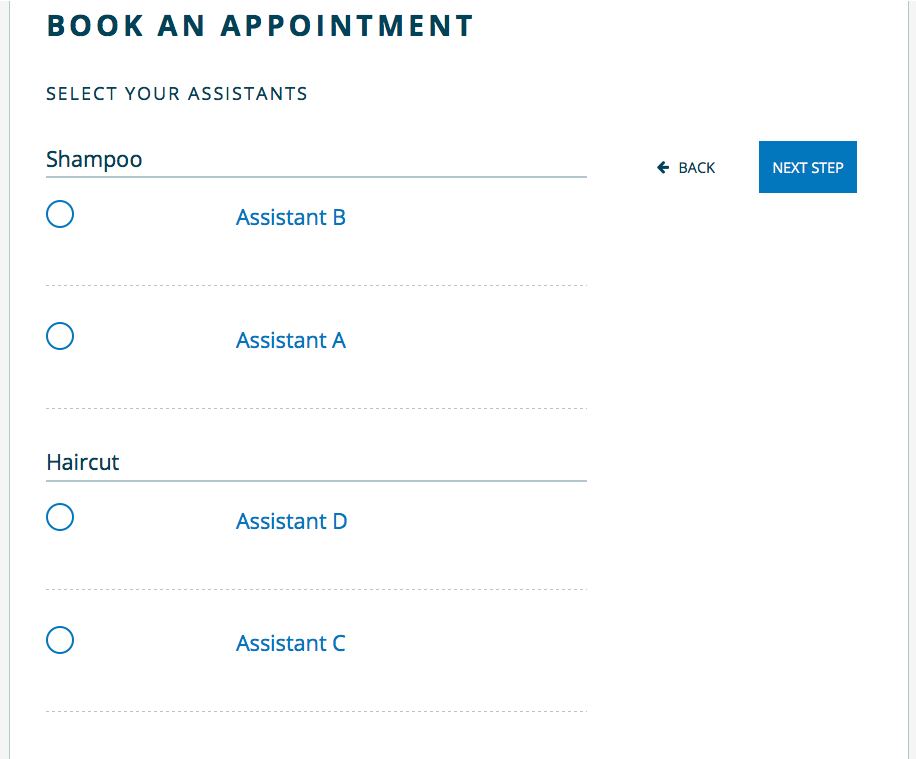 As you can see the system will give him the possibility to choose for each selected service his favorite assistant. This scenario imply that for the date and time selected by the user all of your assistants are available.
What will happens if an user want to book only the shampoo service?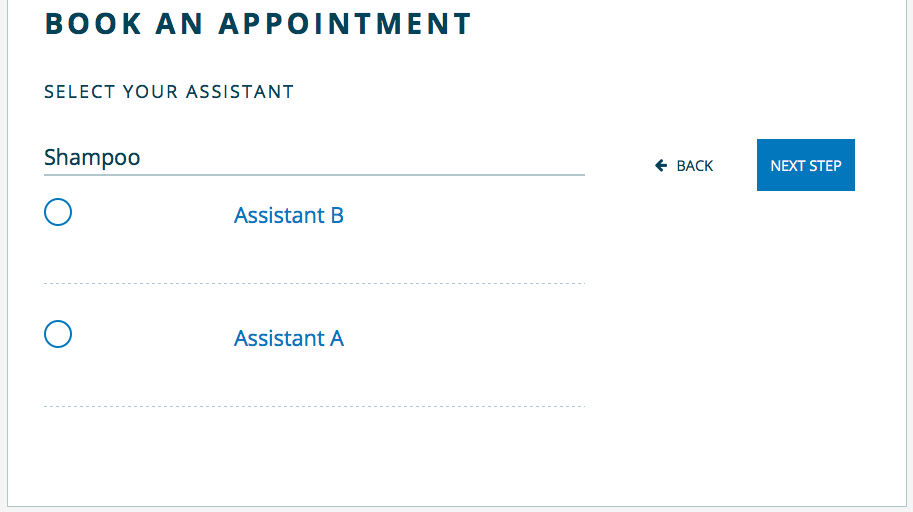 As you can see the system will show only those two assistants eligible for that kind of service.
That's it!
Let us know if you have a more complex scenario to be set with Salon Booking, will be happy to help you finding the right way.