Dimitri Grassi
Founder and product manager
Salon Booking 3.8.2 is ready to go
Hi again,
first of all we apologies for the bugs added into the 3.8 and 3.8.1 releases. We want you to know that they are the results of a major changes inside the plugin JavaScript files organization optimizations.
These bugs have been fixed and we released this minor 3.8.2 version.
This new release of Salon Booking plugin is the demonstration of our commitment for a continuous improvement of this powerful tool.
We want to offer you the best appointment booking system for Salons and we work harder and harder to accomplish that.
Now let's see what's new on this release:
Booking rules improvements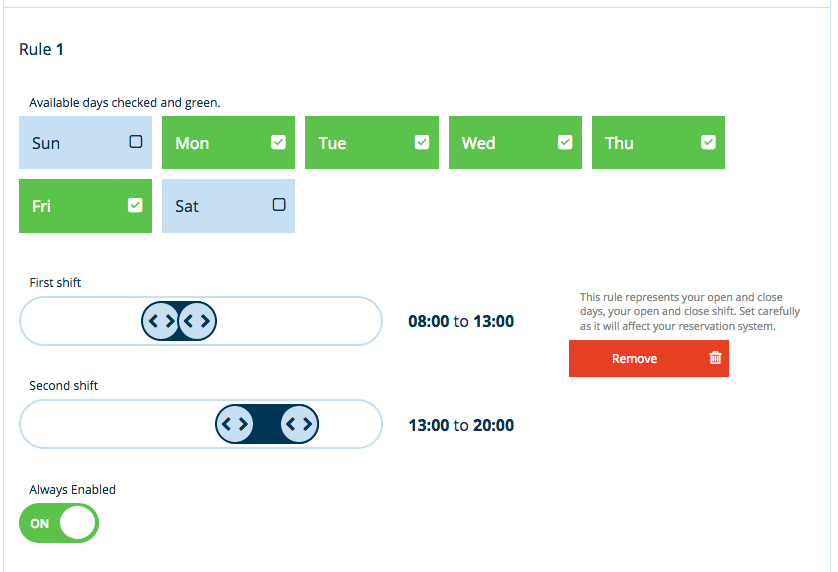 We've added a new option inside every single rule called "Always enabled".
This option is made to offer you more control over your available week days during the whole year.
If you have a weekly schedule that changes during the year now you can specify the time range of validity of every single rule.
This option has been added to Assistants and Services available rules too.
Settings > Booking rules
Bookings export

This is a new tool that gives you the possibility to export your past and future reservations into a CSV file specifying the date range you are interested in.
Settings > Calendar
Custom email logo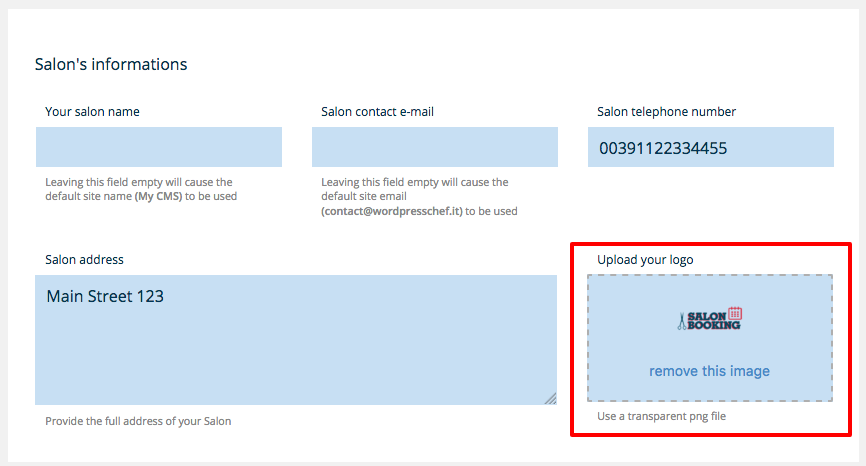 Now you can upload your own logo to personalize your email notifications and empower your brand identity.
Settings > General
Custom messages to your customers

Now you can send a personal message to a customer using the dedicated box inside the single reservation details page. You can use it when you need to change a reservation details and inform your customer.
Bookings > booking details page
Search field for customers
We've added a search field inside the "Customers" section that will simplify your customers searches.
Customers
More back-end bookings search filters
To simplify your searches among your bookings now you can benefit of different filters by "user name", "assistant" and "status".
Bookings
Disable bootstrap JavaScript assets

We've added this new option that in combination with "Disable bootstrap css" could be helpful when your bootstrap based theme has some conflicts with our bootstrap assets.
Settings > General
Bug fixes and improvements
We've fixed a bunch of bugs and made some improvements too:
– Bug with Cyrillic alphabet
– Holidays rule issues
– Fixed HTML markup bug into front-end booking form
– Selective Js and Css loading of bootstrap files into the back-end
– Dummy content load once
Please update your translations as new text strings have been added.
Well, that's it for the moment.
As usual if you see something wrong please report it to us.
Have a nice week.