Salon Booking 3.7 is out now
After three weeks since the last release we are ready again with  a new version that will offer you brand new features and some improvements.
Let's start describing all of them:
– Email and SMS followup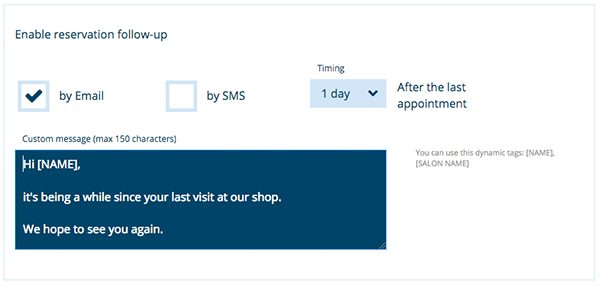 We are pretty sure that as a Salon owner you need to keep in contact with your customers. With this option you will be able to automatically send a custom email message or/and SMS after a specified number of days after the last appointment with you.
– Customers main statistics

We want you to be aware of critical information about your customers figures and habits about their appointments at your salon. So we have improved "customers statistics" section into the back-end.
– Alphabetically sorting  services on back-end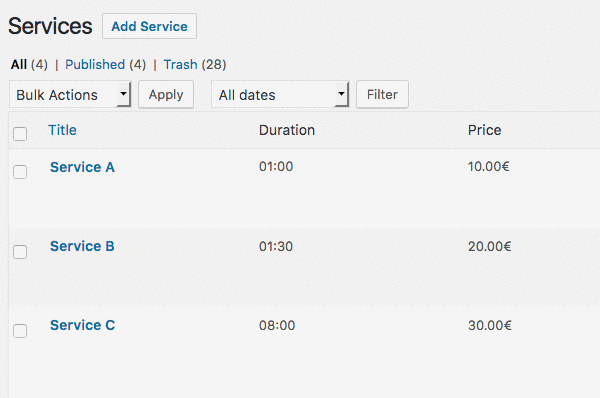 As WordPress do for normal post we have added this option even for services in order to allows you to have a different views of them into back-end. Alphabetically services sorting doesn't affect your custom front-end order, is just a temporal representation inside the back-end.
– Booking my account page redesign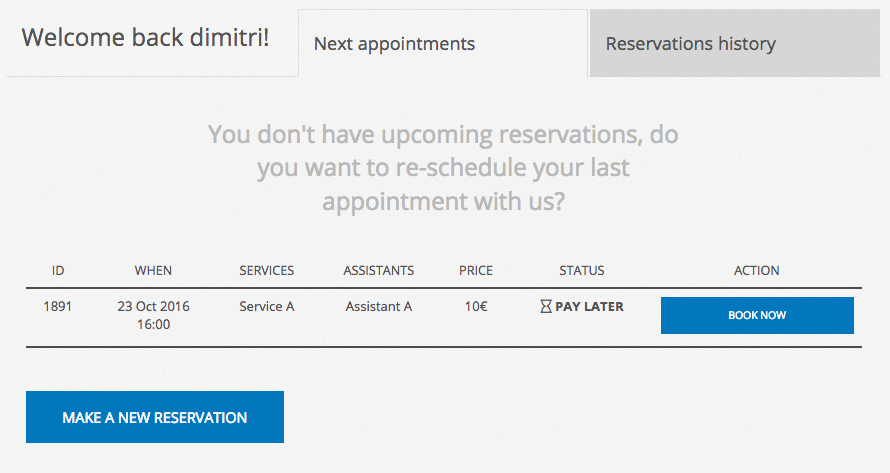 We've redesigned this page to make it more visually appealing and more usable for your customers.
– Manage booking button inside notification email and auto-login
Once you have enabled "booking cancellation" option and set the "Booking my account" page we'll display a "MANAGE BOOKINGS" button inside every notification email sent to the customers.
This button allows your customers to easily access into their "Booking my account" page without login as an "auto login" script has been implemented.
That's all for the moment, see you on the next release.
For more details on the bug fixes made with this release we invite you to have a look at readme.txt file inside Salon Booking folder.