Dimitri Grassi
Founder and product manager
Salon Booking 3.23 is now available
Hi,
After the summer break we are ready to release a new version of Salon Booking.
In this version we focused our efforts on the resolutions of a bunch of bugs and some little improvements.
One interesting improvement is related to the reservations added from back-end. Now you'll see instantly which service are available for a reservation just opening the drop-down menu.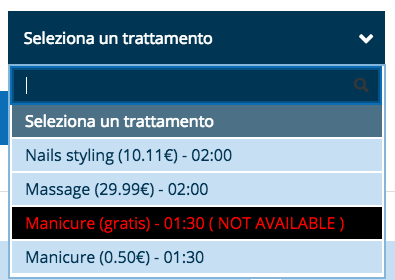 In the next release this improvement will be added even to the assistants selection.
We are still working on the "Multi Shops" add-on
and we count to complete it in three weeks. We'll keep you posted.