Dimitri Grassi
Founder and product manager
Salon Booking 3.13 is ready to go
Hi,
we are ready to launch a new version of Salon Booking that will bring a set of brand new features.
Let's see them into details:
Adding reservations from back-end calendar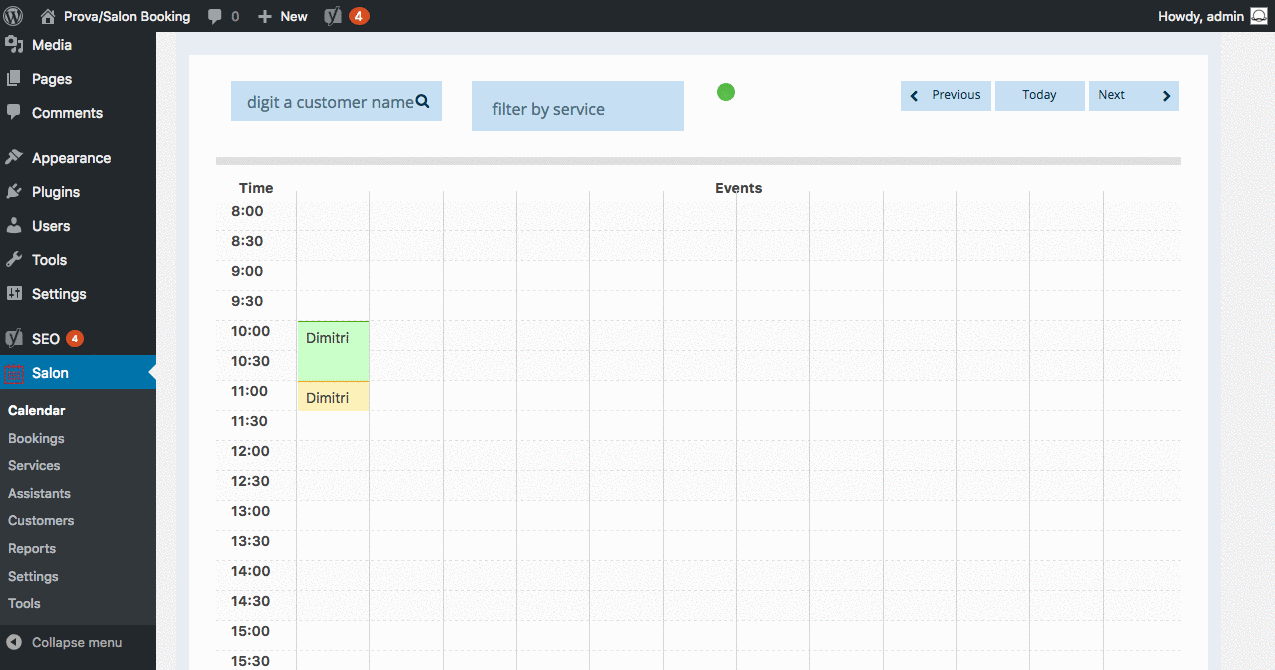 As promised we've completed the improvement of the back-end calendar daily view. Finally you can add reservations straight from the daily view with an easy interface.
Just clicking on the desired time-slot on the "add reservation" button. A pop-up window will opens and you'll be able to provide all the details to complete the reservation.
At the same time clicking on a single reservation you'll be able to modify it.
Calendar daily view will became your main dashboard to control and manage your reservations.
Fixed deposit amount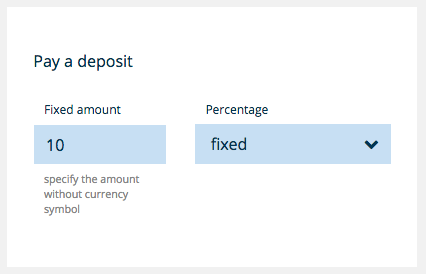 Now you'll be able to choose if ask for a percentage or to set a fixed amount for the deposit payment.

Front-end booking form speed-up
We've made some code improvements to make the booking process more fast especially for those salons with a lot of services, a lot of assistants and booking rules.
We've pushed forward to improve the users experience using the booking form and reduce the seconds needed to complete a single reservations.
As usual we've made some bug fixes that are listed below:
* Now you can add reservation from back-end calendar daily view
* Added fixed amount deposit option
* Optimized the performance of the booking form process more quick
* Fixed booking system algorithm
* Fixed bug on prices that use thousands
* Fixed bug on Date/Time picker on Finnish language
* Fixed booking that overrides salon closing time
If you encounter any issues please report them to us.
Have a nice week-end
Salon Booking
Staff