Dimitri Grassi
Founder and product manager
Salon Booking 3.10 is available now
Hi,
we are ready for a new release that will bring mainly bug fixes and a couple of brand new features.
Let's see them in details: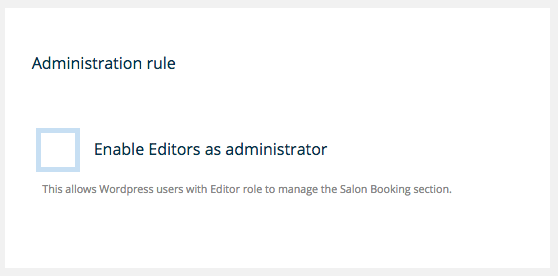 1 ) WordPress Editors as Salon administrator
We've added this option inside
"Settings > General" at bottom of the page in order  to extend the managing capabilities of Salon Booking settings even to the WordPress Editor users.

2 ) Facebook login
Finally your customers will be able to log-in during the booking process or inside their personal account page just using their Facebook credentials.
To enable it go to "Settings > Check-out"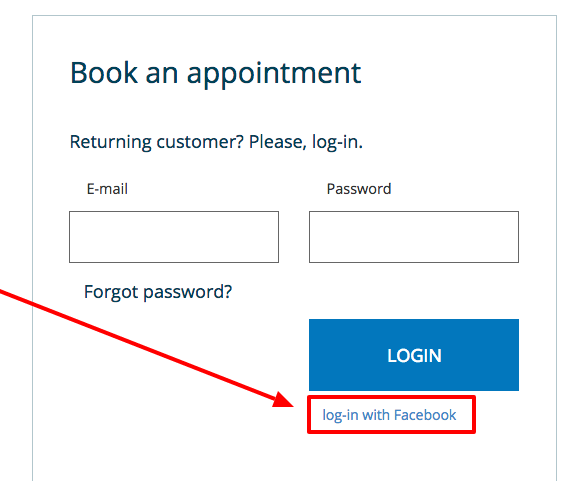 This way the booking checkout process will be much more easy and fast even from mobile devices.
We'll provide a complete guide on how to enable this feature in a upcoming dedicated blog post.
As we said this new release has been made to fix some bugs, here the complete list:
– Fixed bug on booking status
– Fixed bug on thousand separators
– Required checkout form fields options on back-end
– Added "Choose an assistant for me" default option on front-end
– Fixed fatal error on thank you page after payment on PayPal
On March 7th we made a minor release 3.10.1 that fixes these bugs:
07.03.2017

* Fixed bug on Assistant selection
* Fixed bug on booking system ( overriding salon closing time )
* Fixed bug on booking system ( date availability when parallel booking is available )

That said in case you'll see other issues please get back to us.
Have a nice day!