How we listened to our customers' feedback and find a solution to let them work faster.
CONTEXT
The main heavy users of our appointment booking system are the business owners and their staff members that have to handle all their customers reservations on daily basis.
They use our back-end calendar to check, to add and to edit the reservations in order to keep their agenda always up to date.
Considering that on average a shop could handle up to fifty reservations per day, their management could result in a very time-consuming task.
PROBLEM
Listening to our customers' feedback, we've identified a specific area of the bookings' management tasks that should have been urgently improved.
Editing an existing reservation, especially when it comes to change the originally booked services and/or the assistants, resulted in a very pain in the ass.
Until the previous version, to perform a very simple task like:
Changing a service with another one when the customer changed his mind, or because of the sudden unavailability of the original one.
It was requiring inefficient actions, like removing the existing service and adding a new one.
The same story to change an originally booked assistant with another one.
Delete the service/assistant combination.
Add again the same service with new assistant.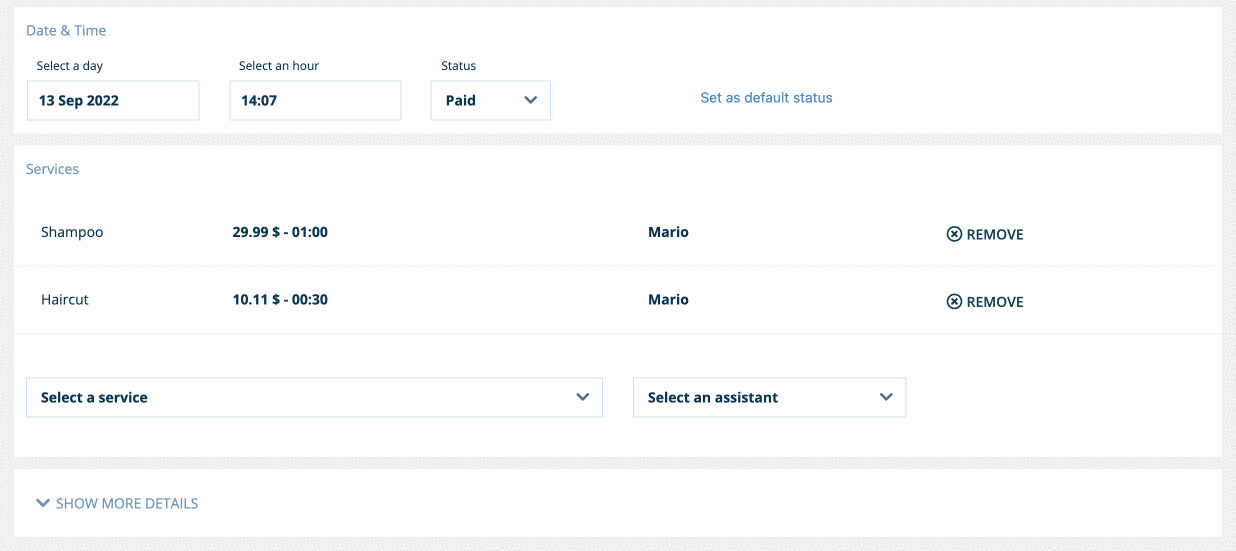 This really wasn't working well for our already busy customers.
SOLUTION
We started focusing our attention on the current UX thinking about the best way to improve the workflow of such a simple task.
We changed it in a way where the user can simply click on the existing service or assistant to open a drop-down menu and select the new one, in a just couple of clicks.
Sometimes could emerge the need to also change the execution order of the booked services of a reservation.
We thought it was important to offer the change to change the service order in a very easy way, like using a quick Drag & Drop.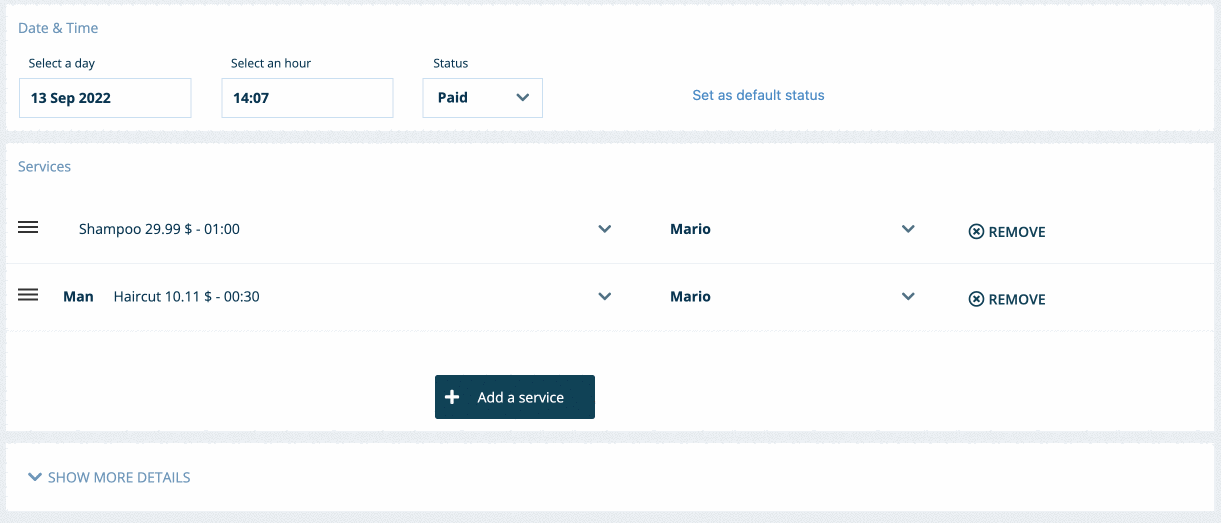 CONCLUSION
Will these changes really help our users? Will they speed up the user's tasks? We do hope so, and we are quite sure that this kind of improvement will match our user's real needs.
Anyway, only listening from our customer's voice, we can understand how good was this move and how we can further improve it in the next future.
Do you want to share with us your thoughts about this new improvement?
NOTES
You'll find all the details of the new 8.1 version in the Change-logs section.