Dimitri Grassi
Founder and product manager
Notify reservations on Google Calendar account of your assistants
With 3.1 version of Salon Booking plugin you can share upcoming reservations on Google Calendar account of your assistants.
Let's see how.
First you need to have the Google Calendar synchronization option enabled and correctly set.
Then ask your assistant to share one of his Google Calendar with you.
How? Ask him to go on his Google Calendar account settings and to select one of his calendars to be used for Salon Booking reservations.
He need to click on "share this calendar" option and then add the email address used for Google Calendar account of your salon. Make sure he selects the "make changes to events" option.

Now go back to the assistant detail page on Salon booking and select his Google Calendar account email address from this drop-down menu.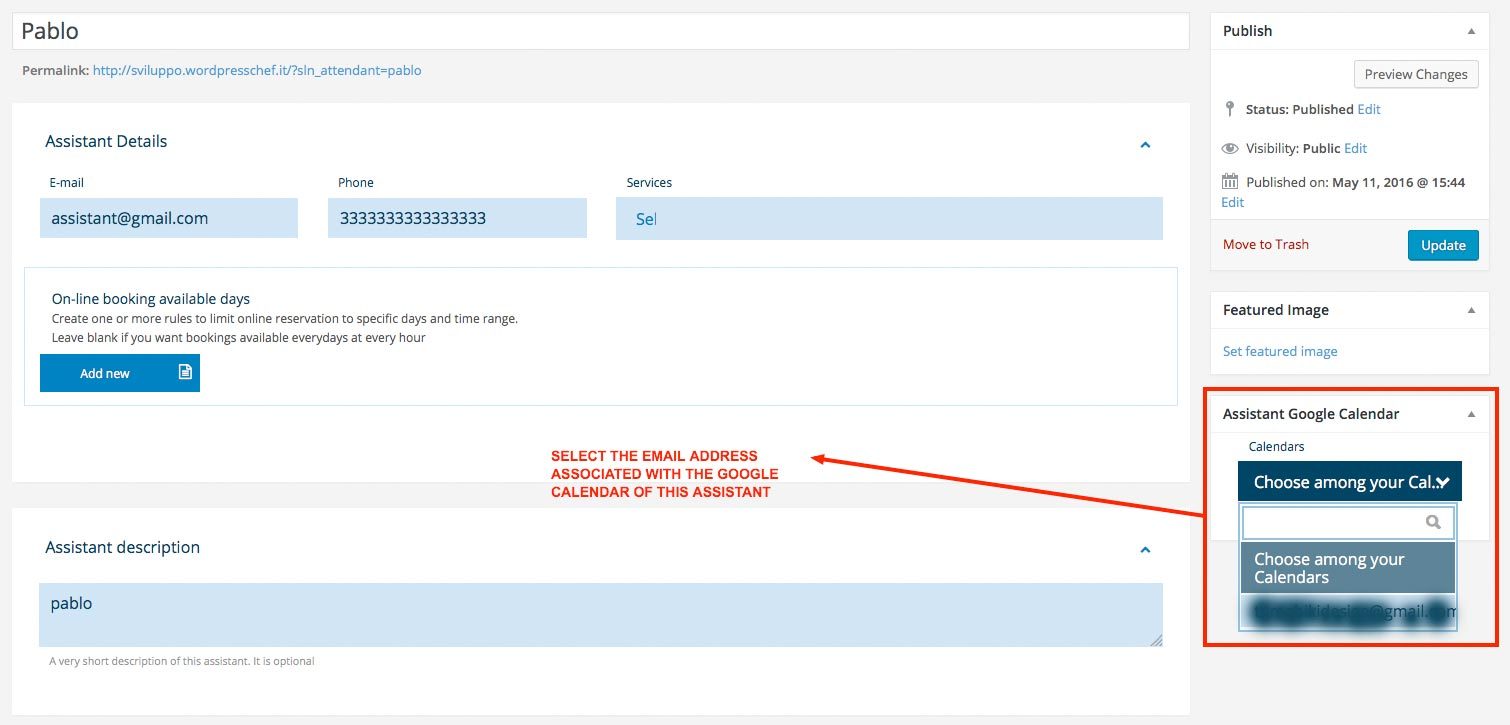 That's it! Now every time this assistant is booked for an appointment he will see this reservations inside his Google Calendar.