We are dedicated to ensuring the utmost satisfaction of our customers and assisting you in achieving that goal. Our primary objective is to support you in rewarding your loyal customers effectively.
To accomplish this, we have implemented a unique feature called the "Customer's Score." This innovative index assigns a specific number of points to each of your customers based on several key factors. These factors include the duration of their patronage, the number of reservations they have made at your salon, and the cumulative value of those reservations.
Once activated, the "Customer's Score" is automatically assigned to all your existing customers, taking into account their initial reservation made on your website. Moreover, this score is continuously updated with each subsequent reservation made by the user.
To facilitate your management process, the "Customer's Score" is conveniently displayed alongside each customer's personal details every time you create a new reservation through the back-end system. This provides you with a comprehensive overview of their score and allows you to make informed decisions regarding their loyalty rewards.

Our intention is to empower you with a comprehensive customer loyalty system that not only acknowledges and values your customers' loyalty but also streamlines your operational workflow.
Your customers can check their current score from the "Booking My Account" page:

and from the booking email notification: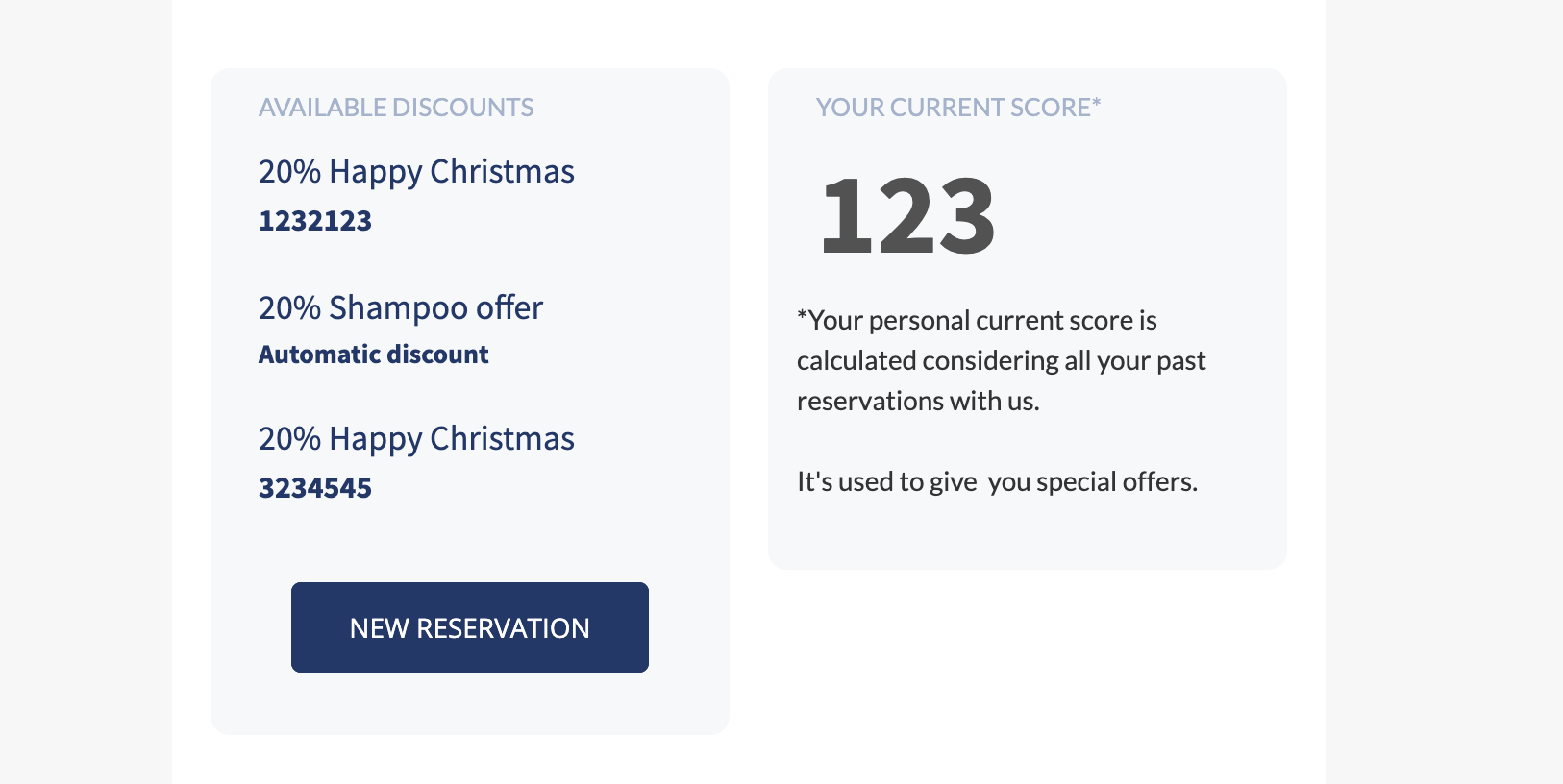 The "Customer's score" can be used to restrict a discount to those customers that have collected a defined customer's score:

Once the user has used that discount, his personal score will be deducted by the number of points used for that discount.
Example:
Current customer's score is 45 points, the discount requires 40 points, after the usage of the discount the customer's score will be 5 and will be updated with the next reservations.
The new "Customer's score" feature can be enabled from "Settings > Checkout" section.