Read this guide to understand how to correctly and safely update your own translations files after a new Salon Booking plugin release.
When we release a new version we update the salon-booking-system.pot file that you can find inside the "/languages/" folder of our plugin.
At this point you need to update your own translation files , .po and .mo, in order to verify if new text strings has been added.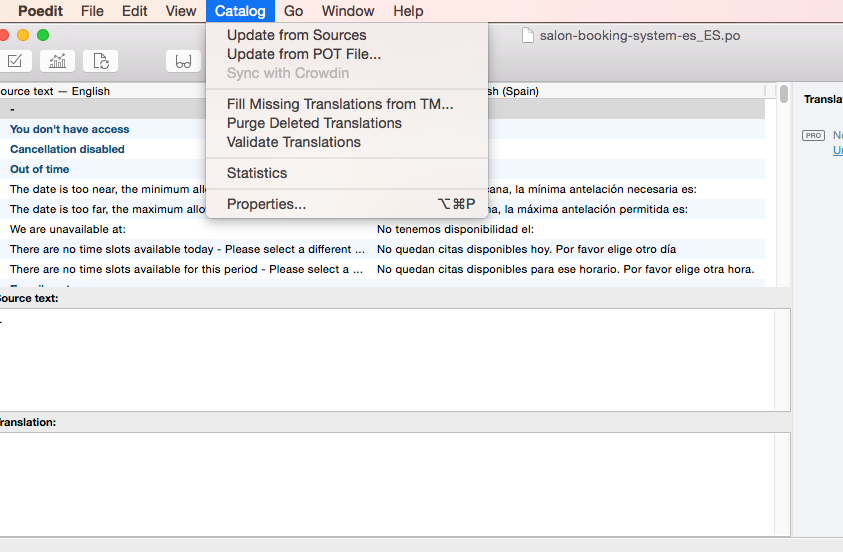 How can you do that? It's simple. Open your own .po file with Poedit software, then click on "Catalog > Update from POT file".
Poedit will guide you to find the salon-booking-system.pot file location in order to select it.
Once done, your .po file will be automatically updated. Then you can look around at the new strings and eventually translate them.
When finished click on "Save", action that will generate an updated version of .mo file too.
At this point you can update your translations file on your server.
That's it.