If you need to create a "customer consultation form" where to collect information about your customers, relevant for the service you need to provide them, you can do it using the "Custom field manager" of Salon Booking System.
Go to "Settings > Check-out > Custom fields".
From there you can create as many fields as you need to build up your consultation form.
Make sure that those fields will be marked as "User profile" and "Hide on checkout" and "Hide on booking".
This way, these fields will be displayed only in two places:
– the customer personal account page ( Booking My Account / User profile )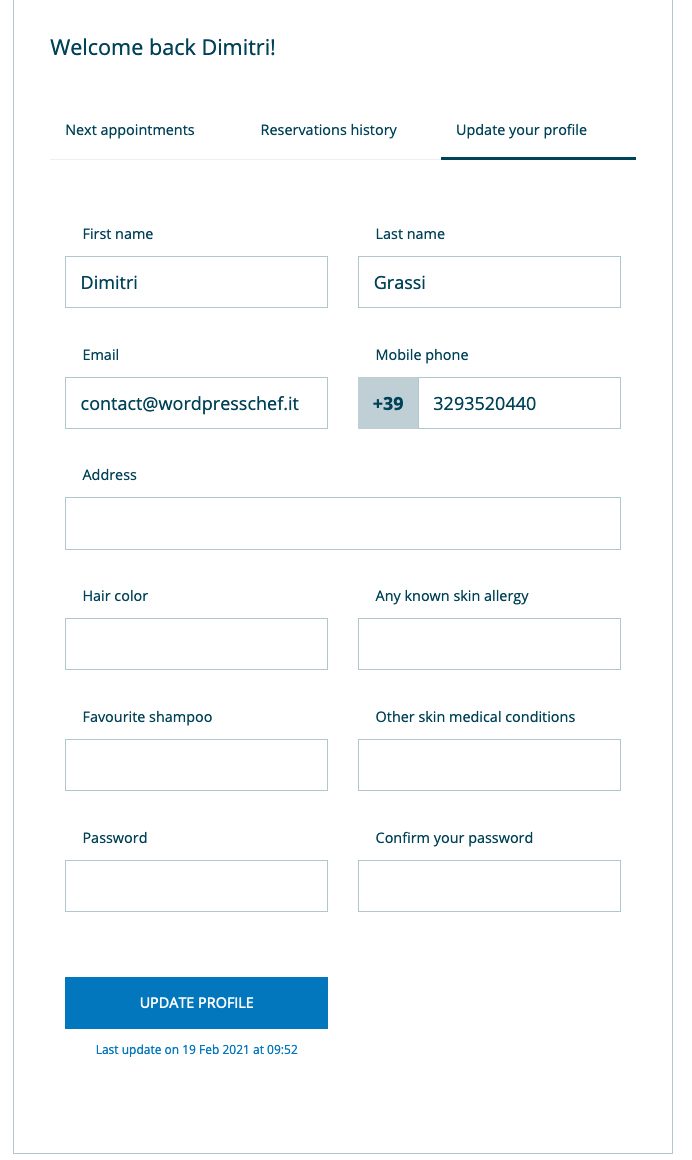 – the customer details page inside the "Customers" section of Salon Booking System

In this way your customers are not requested to fill out these fields every time the make a reservation.