As a therapist, thinking up ways to promote your counseling services can be daunting. However, if you're not marketing yourself, you might struggle to get new clients and grow your business. 
Fortunately, there are many effective strategies you can implement. For example, simply organizing your schedule with an online booking system can help you secure more appointments. This can lead to a stronger client base and more profits.
In this post, we'll explore different ways that you can grow your therapy business. Let's get started!
1. Use an Online Booking System
If people are able to make appointments with you online, they might be more likely to book your services. That's because they can schedule a session at their own convenience. They don't have to call you during office hours or wait to hear back from you via email. 
If you don't already have one, you might want to consider setting up a website to promote your services and take online bookings. A professional site can be a place where potential clients come to learn more about your therapy business before making an appointment: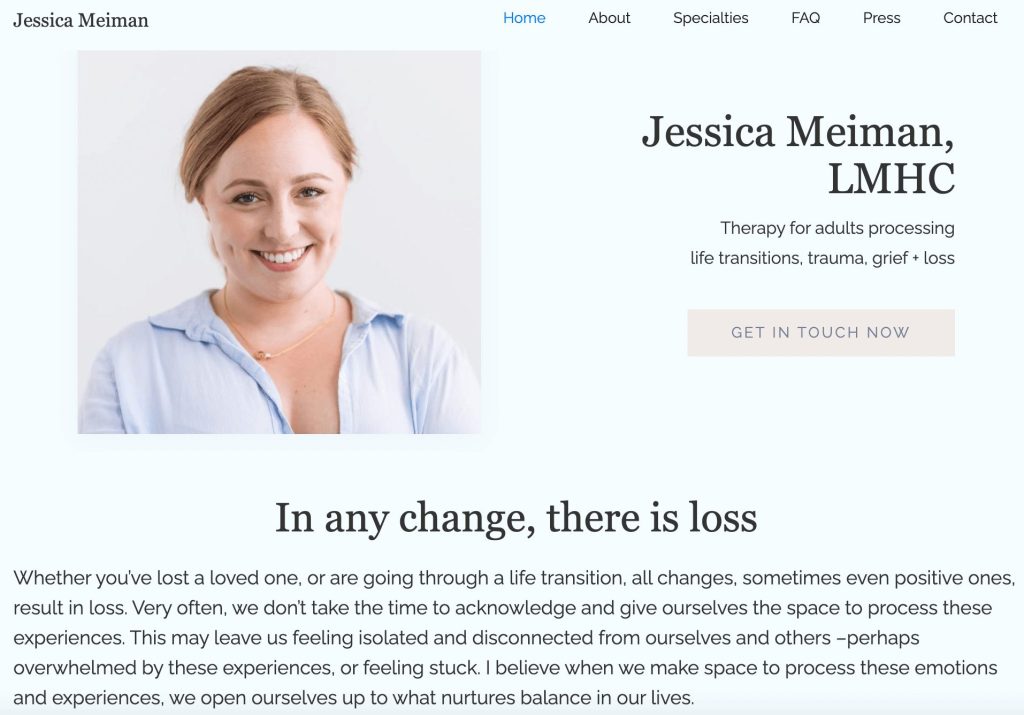 WordPress is one of the best options for creating a business website. It integrates with many e-commerce and marketing tools, including payment gateways, email marketing software, and appointment booking plugins like Salon Booking System: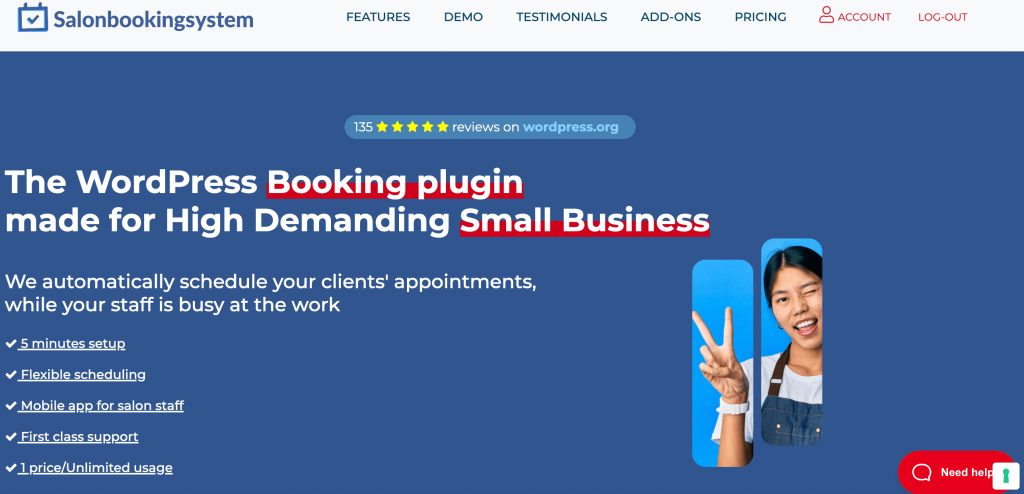 Our plugin enables you to implement a booking system for your therapy business so that clients can make appointments right on your website. It comes with a range of powerful features, including flexible scheduling rules, a mobile app, and text and email reminders for both you and your customers.
2. Implement SEO Best Practices
Search Engine Optimization (SEO) can help your website rise to the top of search results. That way, users will come across your business when searching for a new therapist. 
There are many ways you can implement SEO on your website. These include: 
Making sure your site is mobile-friendly by using a responsive WordPress theme

Optimizing your images so they won't slow down your site

Writing solid meta descriptions

Using keywords in your titles and content
By putting these measures in place, your business website will be more likely to rank for relevant search terms. This can lead to more traffic to your site, which may translate into more bookings.
3. Create an Email Newsletter
Around 87 percent of marketers use email marketing to disseminate their content. This promotional method enables you to send information about your services directly to your customers' inboxes. You could also send them helpful content such as tips and advice. 
As a therapist, you can leverage email marketing to create a strong client base. A newsletter can help you stay in touch with your patients without having to reach out to them individually.
You can use a tool such as Mailchimp for your email marketing campaign:

This platform enables you to send out engaging newsletters to your subscribers. That way, you can maintain contact with your patients and provide useful information that might entice interested individuals to book a session with you. 
 4. Promote Your Business on Social Media
Over half the world's population is on social media, with approximately 4.59 billion people being active on at least one platform. This makes it an ideal place to promote your therapy services. 
Social media provides a free way to market your expertise to potential clients. If you don't already have a channel for your therapy business, consider creating an Instagram or TikTok account: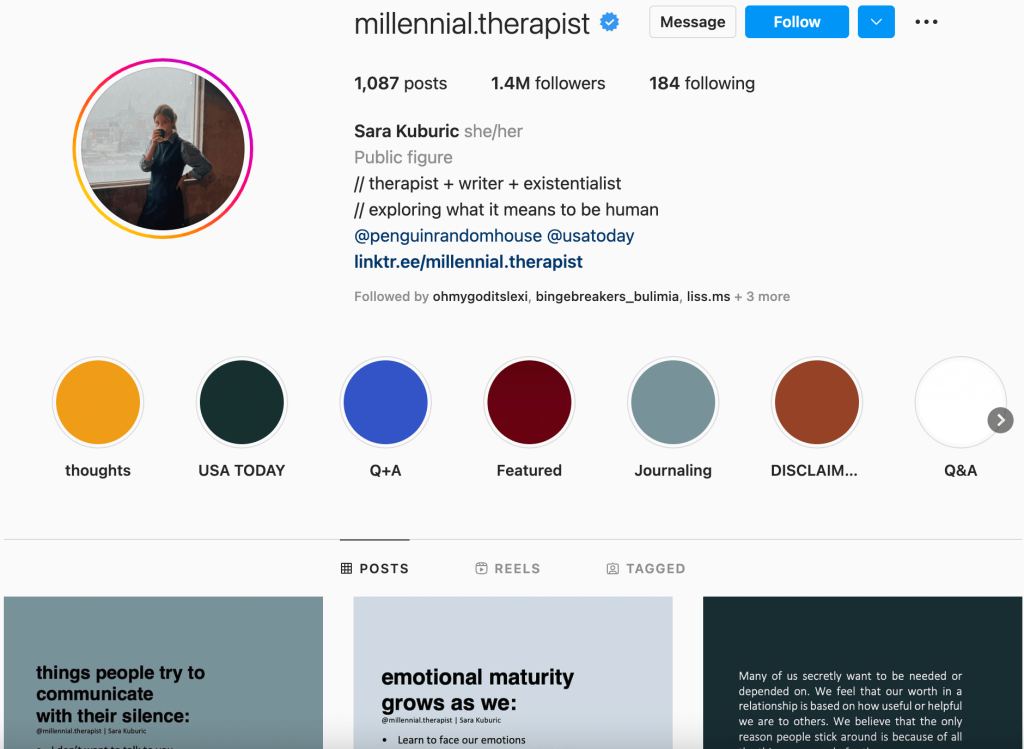 Once you sign up, you can create unique material to reach your target audience. For example, you can share advice, mental health and wellness tips, and inspirational quotes. 
5. Organize Your Schedule
One of the most challenging aspects of running a therapy business is organizing your schedule. It can be difficult to keep track of appointments if you don't have a strategy in place. 
Salon Booking System can help you customize your booking forms and set scheduling rules on your website: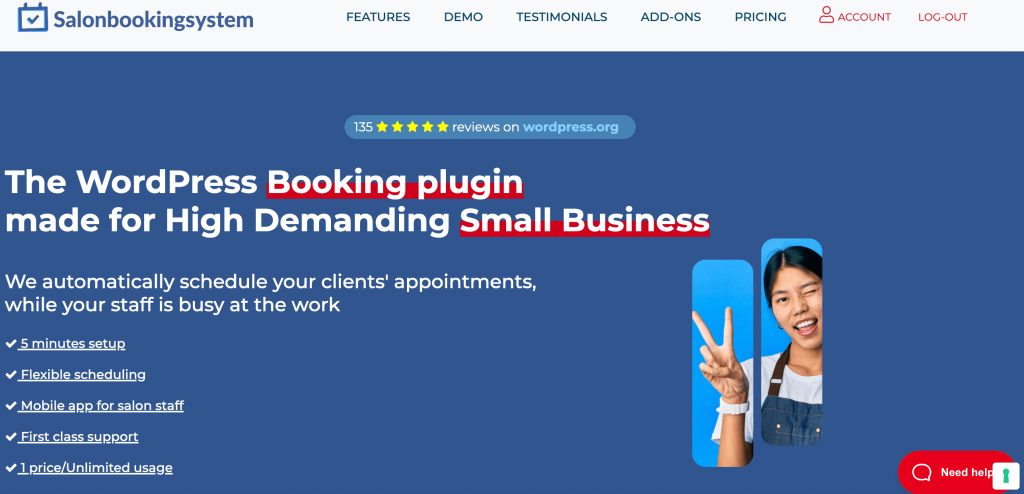 It comes with features that can benefit your business as well as your patients. For example, your clients will receive SMS notifications and email booking reminders so they don't miss their appointments. Our tool also comes with a mobile app that you can download to manage sessions on the go.
With Salon Booking System, clients are able to leave feedback about their experience with you. You can then collect these comments and use them to improve your practice.
Our tool also integrates with popular payment gateways such as Stripe and PayPal, so you can accept payments online. This will help keep you organized so you can focus on giving your patients the attention they need. 
Conclusion
Promoting your therapy services can seem like another full-time job. However, it can help you reach a wider audience and get more bookings. 
To summarize, here are five ways you can grow your therapy business: 
Use an effective online booking system.
Implement SEO best practices, like optimizing your images and using relevant keywords.
Create an email list and send out a newsletter to your audience using a tool such as

Mailchimp

.
Set up social media pages and promote your business with engaging content.
Organize your client sessions by using a powerful tool such as

Salon Booking System

. 
Do you have any questions about how to grow your therapy business? Let us know in the comments section below!