Dimitri Grassi
Founder and product manager
Bookings calendar by assistant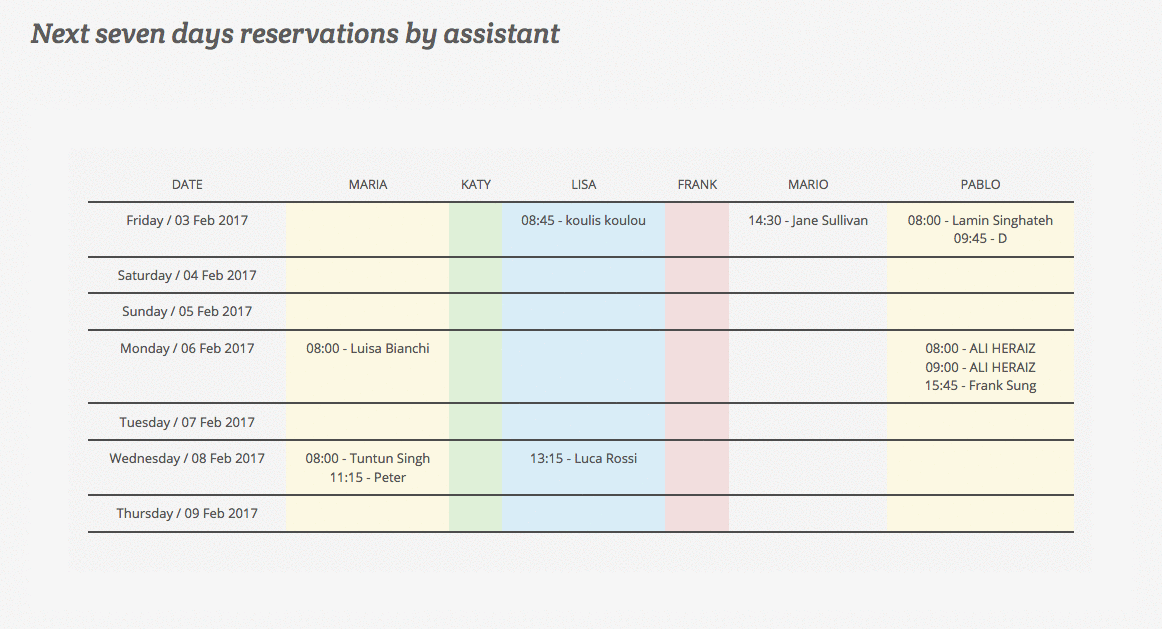 "Bookings calendar by assistant" provide a quick view of your upcoming reservations grouped by staff members
Salon Booking plugin has a special shortcode  [*salon_booking_calendar*]
that you can place in any page of your website in order to display the next seven days reservations grouped by assistant.
This special representation offer the salon manager and every single assistant a quick view of their upcoming schedules.
Moving the mouse over the single reservations a tool-tip will display more details on that reservation so your staff member will be aware of the services that need to be provided.
This kind of calendar is password protected to be viewed by the salon staff members.
In the future we'll add more functionalities as the possibility to skip forward into the calendar and see all the future reservations.
If you have other suggestions please drop us an email to support@wpchef.it