Dimitri Grassi
Founder and product manager
Beauty Bike – L'estétique à domicile
"Beauty Bike was created in 2012 with one desire: to allow all women to take care of themselves. Often women don't have time, they have to be "Wonder Women". Remain a professionally accomplished wife, wife, mother and wife. Yes, just that."
1. Company details
Name: Beauty Bike
Website: beautybike.net
Country: France
Industry: Beauticians
Year of foundation: 2012
2. Company description
In this article we'll talk about Beauty Bike – L'estétique à domicile , a French based company that offers beauty treatments at home.
The main company goal is to offer the best beauty treatments possible in the comfort of their clients home. In fact, the main benefit is to save them a lot of commute and waiting time required when using a traditional beauty office.
The company is equipped with a local network of professional beauticians that can reach the clients home by using a nice branded cargo bikes equipped with all the tools and products needed for the treatments.
The company is currently able to cover local areas from Bordeaux, Merignac and Pessac, but the network is planning to expand their market.
3. The appointments booking system
Beauty Bike offers to their clients an online booking system to reserve an appointment with their beautician based on Salon Booking System plugin.
Furthermore, they also request us to develop some custom add-ons designed to match their specific business needs.
Georeferencing each beautician
As each beautician can reach only a defined geographic area, the system needs to be able to geo reference each customer and provide a selection of locally available beauticians.
For this reason we developed a dedicated add-on to accomplish this goal in a very smooth way.
They offer a very wide range of beauty treatments, giving the option to choose among more than forty services grouped into eight different categories.
Each service has a different length of duration that ranges from a minimum of 35 minutes up to more than one hour and half.
Currently, they have three beauticians that can provide all those services.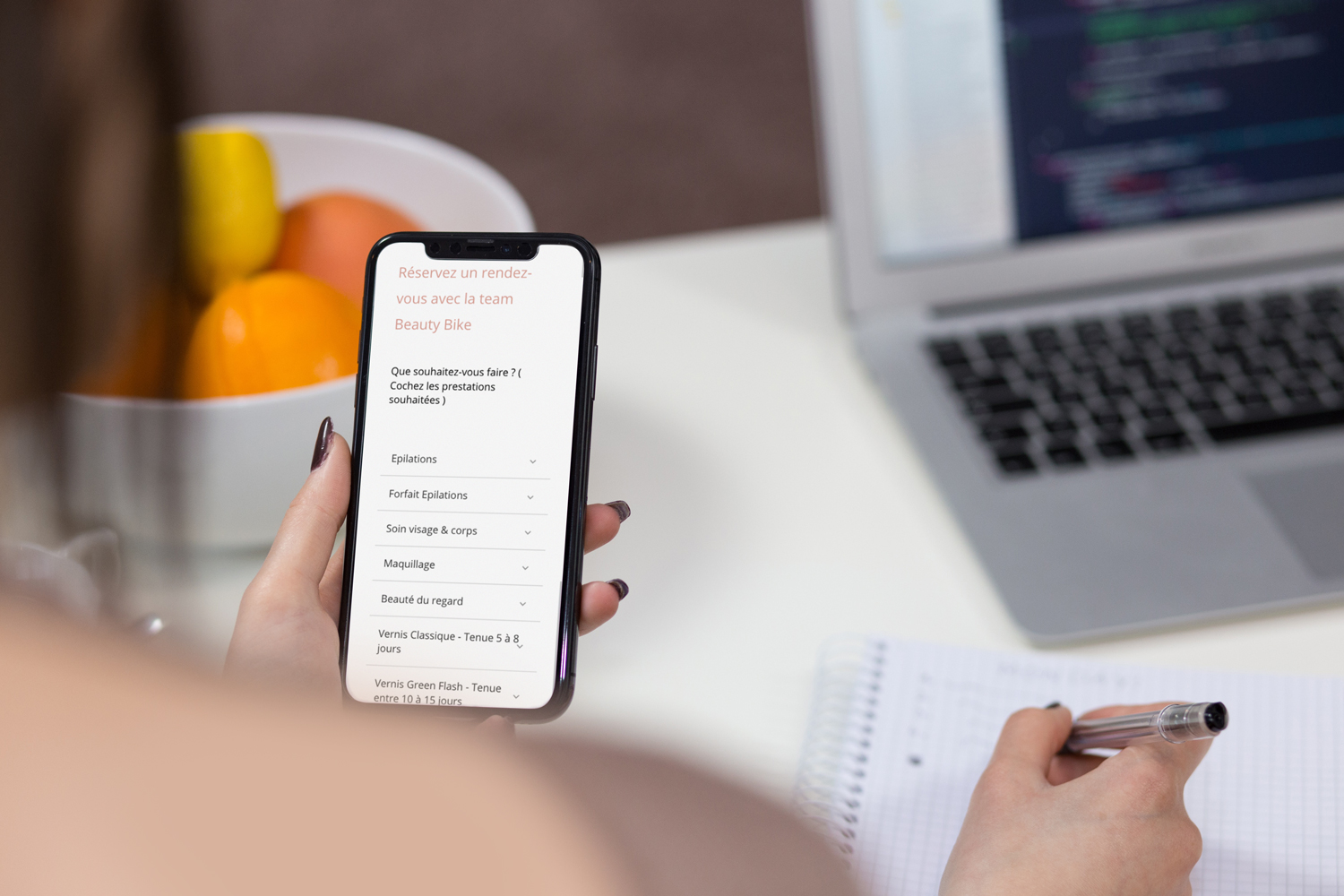 Payment options and other settings
They offer the possibility to pay in advance at the end of the reservation process by using a credit card trough Stripe payments. In addition, they also give their customers the chance to pay at their home at the end of the treatments.
Furthermore, they also set a minimum order of 34 euros for each reservation in a way that the transfer time of their beautician is justified.
Google Calendar synchronization
Each beautician has their Google Calendar synched with the booking system as they can easily check their upcoming appointments.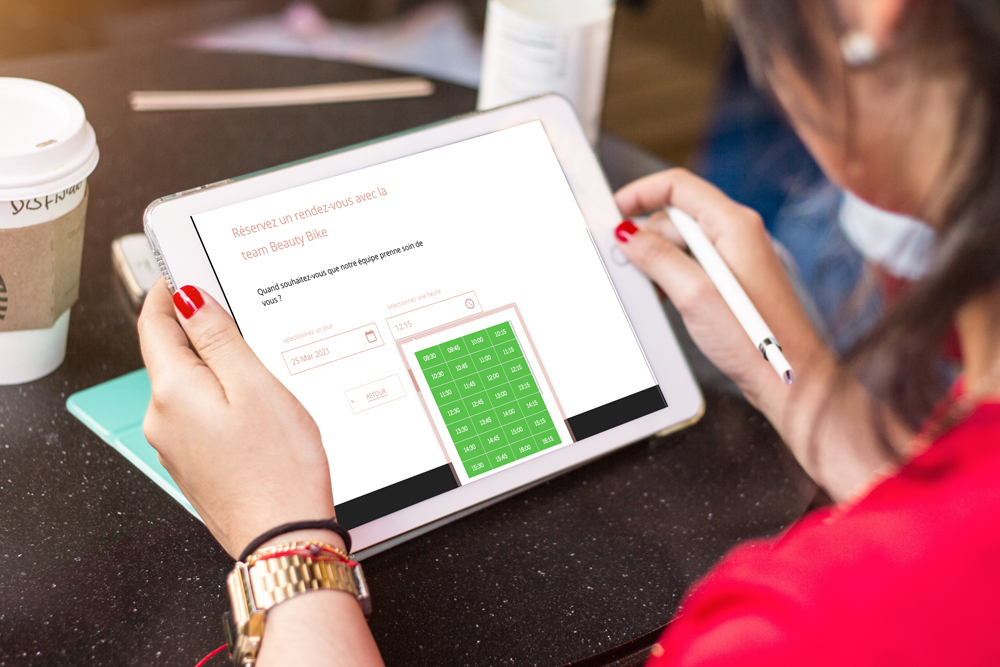 Multi-shops
The company has grouped their beauticians into two groups that are represented by two shops, one for the city of Mérignac and one for the city of Bordeaux.
Even the shops are georeferenced in a way that the customers are automatically assigned to one or other shop according to their address.
Plug-in suit installed
4. Conclusions
The approach followed by Beauty Bike can be easily applied to a wide range of similar business where the core is represented by professionals services provided by appointments and where the service is provided at the client home.
The need to organize the business into multiple branches is accomplished through the "Multi-Shops" add-on, where the need to georeferencing the customers is solved by our "geo referencing" add-ons.